China strikes back in the tech war, restricting exports of gallium and germanium
07 July 2023
...

min read
This article is a copy of the original article on Think.ing.com
China is imposing controls on exports of gallium and germanium, which are used to make semiconductors and electronics, in the latest development in the global battle to control chipmaking technology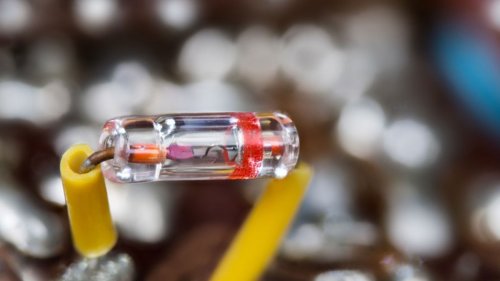 China dominates supply of high-tech metals
The restrictions, which will take effect from 1 August, will apply to gallium and germanium metals and several of their compounds.

Exporters will need to apply for licenses from the commerce ministry if they want to begin or continue to ship gallium and germanium out of the country. They will be required to report details of the overseas buyers and their applications. China said the new licensing system was aimed at protecting national security.

China holds the dominant position when it comes to high-tech metals, like gallium and germanium. The two metals are key in chipmaking, communications, electric vehicles and industries. The metals also have applications in the military industry – in radars, high-power lasers and spy satellites.

The Chinese measures come days after the Netherlands announced plans to apply the latest set of controls to limit the sale of high-end chipmaking equipment abroad. The move will effectively bar ASML, the Dutch company producing the world's most advanced semiconductor-making tools, from reaching Chinese companies.

Japan and the US have also taken steps to limit Chinese companies' access to chips and chipmaking equipment.

China is the world-leading producer of gallium and germanium so any restrictions on exports to the rest of the world will likely increase prices for manufacturers or slow down production. Both metals are on the European Union's list of critical raw materials, deemed "crucial to Europe's economy".

China accounted for about 98% of the world's gallium production in 2022, estimated at 430,000kg in 2021. China was also the world's leading producer of germanium in 2022, with the country controlling 68% of global refinery production, estimated at 140,000kg in 2021, according to the US Geological Survey (USGS), with the rest of processing spread across Europe and North America.

The metals are not found naturally. They are both a by-product of the refineries of other metals. Gallium is a by-product of processing bauxite and zinc ores, while germanium is formed as a by-product of zinc production.

Gallium is a soft silvery metal, similar to aluminium. About 95% of all gallium produced is used to make gallium arsenide (GaAs), a compound used in microwave and infrared circuits, semiconductors and blue and violet LEDs. The compound gallium nitride (GaN) is used as a semiconductor in Blu-ray technology, mobile phones and pressure sensors for touch switches. There are no substitutes for its use in some products. Gallium is not currently recyclable.

China exported 94 metric tons of gallium in 2022, up 25% from the prior year, according to Chinese customs. US imports of gallium metal and gallium arsenide wafers in 2022 were worth about $3m and $200m, respectively, according to USGS.

Germanium, a silvery-white metal, is used in the manufacturing of fibre optics to transfer data and information, as well as high-speed chips and infrared radiation. It can be used in military applications, including night-vision goggles. Silicon can be used as a less-expensive substitute for germanium in certain electronic applications and in some light-emitting-diode applications, while zinc selenide and germanium glass substitute for germanium metal in infrared applications systems, but often at the expense of performance.

Around 30% of the global germanium supply is produced from recycled materials. In the US, for example, germanium scrap is now recovered from decommissioned military equipment. The recycling programme is expected to produce up to 3,000 kilograms per year of high-purity germanium ingot that could be consumed for night-vision and thermal-sensing devices and other military uses.

China exported 43.7 metric tons of unwrought and wrought germanium last year, according to data from Chinese customs. The US took $60m of the metal, while the EU imported $130m of germanium in 2022, according to data from S&P Global Market Intelligence.

Beijing's move highlights China's dominant position in the global production of gallium and germanium. There is no major global shortage of gallium or germanium. China dominates production of these two metals not because they are rare, but because it has been able to keep their production costs fairly low and manufacturers elsewhere haven't been able to match the country's competitive costs.

Gallium and germanium can be costly, technically challenging, energy-intensive and polluting and very few facilities outside of China are able to extract the two metals. Gallium, for example, is an energy-intensive process, being a by-product of the processing of bauxite ore for aluminium and zinc ore.

As China has been increasing its share of production, other countries have reduced their output, including Germany and Kazakhstan. Other producing countries include Japan, South Korea, and Russia for gallium, with an output of around 10,000 metric tonnes in 2021, according to the USGS, while the US, Canada, Belgium and Russia also produce germanium.

Canada's Teck Resources is the biggest germanium producer in North America, mining the metal alongside zinc and lead from its Trail smelter in British Columbia, while in the US, Indium Corporation produces the metal. Canadian speciality materials maker 5NPlus also produces both metals. In Europe, Belgium's Umicore produces both germanium and gallium.
Prices set to rise but supply chains will diversify
Initially, prices are likely to rise, but the move will give foreign manufacturers a push to diversify their supply chains and move production out of China.

Gallium at 99.99% purity in China was last assessed at 1,775 yuan ($245) a kg on Monday, up 5.97% from the previous session and the highest since 16 May, Shanghai Metal Exchange data on Refinitiv Eikon showed.

China's germanium ingot price was last seen at 9,150 yuan ($1,264) per kg on Monday, Shanghai Metal Exchange data on Refinitiv Eikon showed.

Higher prices will in turn increase competition by making production more cost-competitive again in countries like Japan, Canada and the US, which will in turn reduce China's dominance in both markets. It will take time to build processing plants, but over time, the markets and supply chains will adjust.

Earlier this year, the US and the EU were reportedly considering the formation of a "critical minerals buyers club" with the goal of diversifying supplies of critical minerals and finding ways to reduce reliance on countries like China.