Data driven: from bytes to business
17 January 2019
...

min read
17 January 2019
It takes smart data scientists to turn ING into a data-driven bank. What do we offer the most wanted professionals in today's labour market? We asked ING's chief analytics officer and three data crunchers working at ING.
Chief Analytics Officer Görkem Köseoğlu would like ING to be driven by data. A 'smart bank' that uses artificial intelligence (AI) to predict customers wants and needs.

Currently, ING employs around 80 data scientists, working on AI-projects across the businesses. But more are needed. And if you look at data analysts, people who use data models on a daily basis but are not coding themselves, the demand is even higher.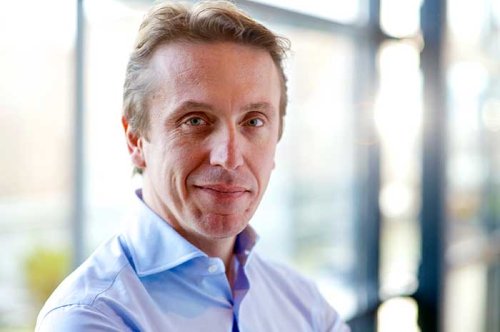 As the head of the bank's Global Analytics Unit, it's Görkem's ambition for ING to become a leading employer of the world's top AI talent. He's confident ING has a strong story.

"The breadth and impact of our work is a big advantage we have over tech companies," says Görkem.

"We serve over 38 million customers and have three billion interactions a year. The projects we work on touch the lives of millions. Our reputation as a leading innovative bank also helps. Our passion to look for progress is unique. You won't easily find this in other banks. At least that's why I'm here!"

His new Global Analytics Unit offers data scientists and analysts the tools to grow and a choice of areas to focus on: customer intelligence, pricing, risk management, intelligent operations and innovation.

And here's another target for 2019: launching a global ING Analytics Academy. Available to all ING employees, it should bridge the 'gap' between the business and the data people.

"Data is the language of the future. If you don't speak it yet, we'll help you master it."
The crime fighter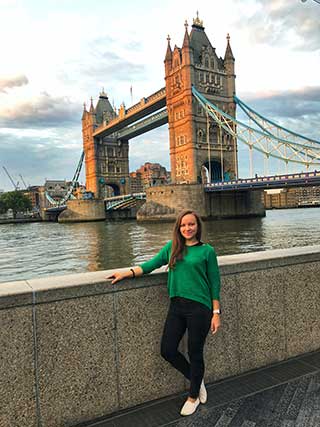 Why did you want to become a data scientist?
Data science is mostly about understanding human behaviour. It can be useful in all areas – medicine, psychology, finance, banking, education – and add huge value to our everyday life and make it easier. I've always been interested in mathematics, statistics and computer science and wanted to work in a field where I can use all these skills. To be useful for society was even more important for me. So here I am, applying what I learnt at university to make our world better☺.
What's your current project?
We use analytics to make ING a safer and more compliant bank. We focus on financial crimes, for example anti-money laundering, terrorism financing and fraud. It's a very exciting and challenging field. Sometimes I feel like a secret service agent.
Why should data scientists choose ING?
ING is a great place to learn, to use new technologies and big data tools, and work with great people. I love the atmosphere. You don't feel that you work in a big corporation, it feels like a small company where you have known everyone for a long time.
The PhD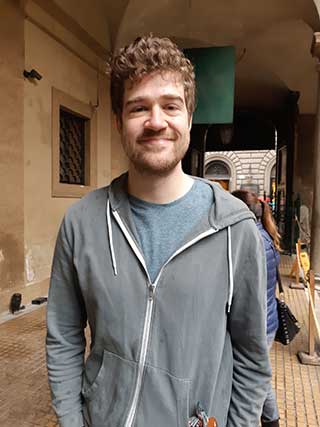 Why did you want to become a data scientist?
During my PhD I became interested in AlphaGo, an AI program that beat the world's best Go players. From there it was a small leap to getting hooked on data science. I spent my free time learning as much as I could and entering Kaggle competitions, where big companies challenge the data science community to solve a problem for them.
What's your current project?
I'm working with ING Romania to try and predict a customer's share of wallet (what percent of their savings they have with us, and how much with other banks). It's known to be a hard problem that many companies are working on. Our team is very new. There are 12 of us with eight different nationalities.
What skills do you need?
It's important to know how to identify a problem that can be solved with data, and how to tackle that problem, rather than building a fancy piece of code and then trying to find an application. ING offers a vast range of projects to work on and everyone is really approachable and switched on. The projects are of course centred around banking, but the tech focus, relaxed atmosphere and dress code make the job feel different than you might expect.
The generalist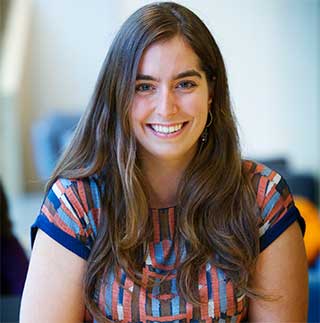 Why did you want to become a data scientist?
I love the combination of mathematics, programming, language understanding, psychology and philosophy. Data can give us new insights and help prove certain beliefs. I'm also fascinated by the constant consideration between ethics and possibilities with data. What is legally allowed and what do I consider to be ethical? What would I want to see happen with my data?
What's your current project?
At Wholesale Banking Advanced Analytics, we're working on a price setting model with Trade Finance. We're validating whether we have enough data to turn this into a full scale project. We're never just building a model, we're making a product that the business can actually use. Our team includes user experience designers, data engineers, software engineers and data scientists.
Why should data scientists choose ING?
My traineeship rotated through different teams and countries, giving me the opportunity to apply data science to various problems and types of data. Furthermore, we build products from start to end, which is awesome. Of course, it's important to understand the math that underlies predictive models and code them. At the same time, it's important to understand the business and translate problems into solutions using the available data.
Related stories