Former ING CEO Wim Scherpenhuijsen Rom passes away at the age of 87
31 July 2020
...

min read
Listen
Wim Scherpenhuijsen Rom, one of ING's founding fathers, passed away on 31 July 2020. He joined ING's predecessor NMB Bank in 1967 and after fulfilling various management positions he became CEO of ING Group in 1992.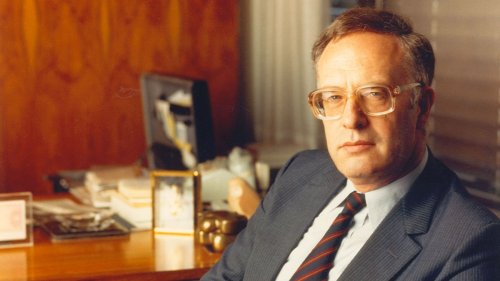 Leading the bank into the future
In the early 80s, Wim Scherpenhuijsen Rom, then the chairman of NMB Bank, was convinced that Europe would one day have a single currency which would lead to the creation of much larger financial companies in Europe. The choice was simple: either be taken over or initiate mergers to achieve larger scale.

And that's what he did. He initiated conversations with Postbank which led to the creation of NMB Postbank Group in 1989. The ink on this agreement was still wet when he prepared for another bold step: a merger with an insurer.

In 1991 NMB Postbank Group joined forces with Nationale-Nederlanden. The newly created bancassurance company was given a new name: Internationale Nederlanden Groep, which soon became ING Group.

Current CEO of ING Group Steven van Rijswijk: "In the age of globalisation Wim Scherpenhuijsen Rom prepared the bank for the future. Under his leadership the challenger NMB Bank became an integral part of a new strong financial institution, ready for the future."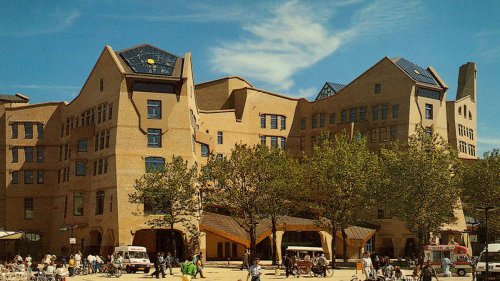 Anthroposophist
Besides being a man with a vision, he was also a man with a passion. He was a true anthroposophist who brought his beliefs to the office. Quite literally so, as he was the driving force behind ING's new head office 'Amsterdamse Poort' (also known as 'the Sandcastle'), a landmark building of international fame at the time. The architects were Ton Alberts and Max van Huut, famous for their organic buildings and anthroposophical ideas.

Nature was the inspiration for this ecologically sound office building. But it was not only the architecture of the new head office that was so distinctive – the decision to move to the southeastern part of Amsterdam also went against the grain, as the city's financial district had traditionally been in the old centre. ING proved to be a pioneer with this move, and still calls the southeast of Amsterdam 'home' – with the opening of ING's new head office Cedar earlier this year a new highlight in our history of sustainable buildings.
Founding father
Steven van Rijswijk: "Wim Scherpenhuijsen Rom was one of our founding fathers and we are saddened by his death. He played an important role in our history and we will always be grateful for that."