From skills to social start-ups
08 December 2020
...

min read
Communities around the world are facing both immediate struggles and long-term challenges brought on by the coronavirus pandemic. ING is helping with both.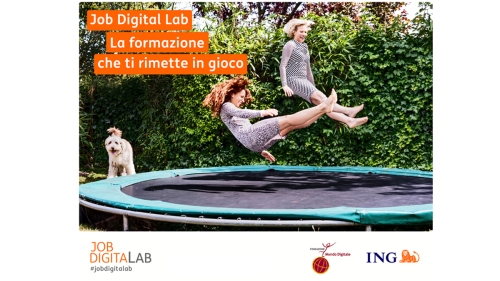 Since the start of the pandemic, ING raised and donated millions for short-term relief through initiatives in 25 countries, as well as €2 million for UNICEF's global coronavirus appeal. Now the bank is supporting projects that focus on longer-term recovery.

The projects are in one of three categories: financial health, digital skills and social entrepreneurship – areas that connect with ING's purpose and where the coronavirus has brought additional challenges to communities. Here are some highlights per category.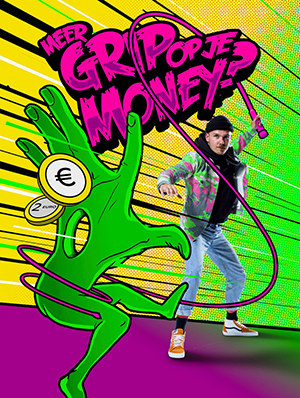 Financial health
In the Netherlands, ING is supporting 'Humanitas Get a Grip'. This project aims to help young people between 16 and 27 years old to either stay out of financial trouble or get out of it, if it's too late. They offer mentors and other tools that promote financial resilience, and help youth with too much debt to find debt counselling.

"Get a Grip is a proven methodology that uses mentors to help youth deal with their financial problems," says Emmelie Gulpers, social partnerships developer, ING in the Netherlands. "It's designed to be completely geared towards the experiences of young people. Ultimately, its aim is to build financial resilience and make the participating youth ready for their financial futures."

In Madrid, we're setting up a public-private partnership in to help increase social workers' knowledge of financial health. The idea is that they then can provide better advice to the people who come to the social service centres for help. The scope is to reach more than 25% of social service centres in Madrid, which could have a positive impact on up to 100,000 people.

"We're addressing the needs identified by the Madrid city council and expect to learn together how to improve the financial health of most vulnerable groups in society," says Carmen Ferrero Perdiguero, sustainability officer at ING in Spain. "We then hope to apply this knowledge to improve our own customers' experience within the bank."
Digital skills
ING in Belgium will help fund a project that'll offer digital skills training for disadvantaged people. The project will be funded with partners including the King Baudouin Foundation and will be run by an organisation called BeCode. Nearly 1,000 candidates across the country are expected to receive training and job placement support in 2021.

"The financial implications of the pandemic are devastating for job-seekers," says Kathleen Landbrug, project manager community investment, ING in Belgium and the Netherlands. "BeCode is an organisation that can help many of them by offering them training and job placement support."

A similar project will run in Italy. 'ING Digital Lab' will offer professional reorientation training, focusing on digital skills for the most fragile segments of population. The program, to be developed with Fondazione Mondo Digitale, aims to create more opportunities to enter or re-enter the labour market.

"I'm proud of what we're launching," says Silvia Colombo, team lead Media, External Relations & Public Affairs, ING in Italy. "The pandemic has proven even more how important digital skills are in our lives. We're investing in helping to train people – one of the most precious resources – in order to help build a more resilient society."
Social sustainable enterprise
In Bulgaria, ING will launch an initiative that will identify and support high-potential entrepreneurs who are seeking to scale solutions that address the root causes of poverty and social exclusion. We're doing this through an expansion of our partnership with Reach for Change and the programme will be part of 'Open the Circle'.

"The pandemic worsened the situation for many people in Bulgaria who were living at risk of poverty," says Yoana Vutova, Corporate Communications at ING in Bulgaria. "Now more than ever, we need to find a sustainable solution. We believe that social entrepreneurship is the key and with 'Open the Circle' we want to help."

In France, ING will work with Social Builder, the leading NGO aimed at empowering women in the tech industry, as it launches a programme called SUNS. It will provide three months of digital skills training to women with a social project who have been particularly economically affected by the coronavirus crisis. The aim is for them to generate revenue and earn their financial independence quickly.

"The Covid crisis has disproportionally impacted women, and we are therefore very proud to empower them and help them get back on their feet to reach financial autonomy," says Guillaume Dumoulin, Public Affairs and CSR manager at ING in France. "On top of our financial support, ING in France will mobilise employees to provide mentorship for SUNS participants."
What we've done so far
Local ING businesses did a lot for the community at the start of the pandemic, including donating face masks and raising funds for organisations like the Red Cross.

ING raised and donated millions through initiatives across 25 countries since the start of the pandemic. A great accomplishment by colleagues and clients alike.

In addition, ING raised and donated over €2 million for UNICEF's global coronavirus appeal. Colleagues across 11 countries organised over 20 different fundraisers and the funds raised were then matched by ING.

The funds we raised helped UNICEF reach 3 billion people with information on stopping the spread of the coronavirus and provided 73.7 million with handwashing supplies. These are just a couple of examples, you can read more here.
Related stories