Giving AI a kickstart in the Netherlands
10 October 2019
...

min read
Listen
ING announced today that it has joined a taskforce to promote the development and acceptance of AI technology in the Netherlands.
The bank has joined forces with Ahold Delhaize, KLM, NS and Philips to form Kickstart AI. In doing so, it hopes to bridge the AI gap between the Netherlands and countries, like the UK, US and China, that have made notable progress in this area.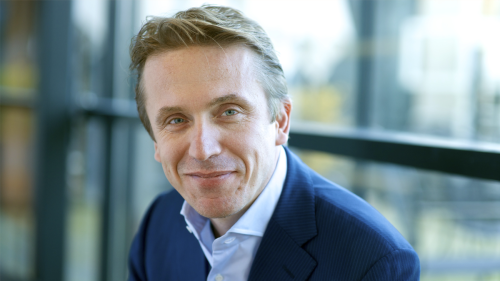 The taskforce also hopes to prevent the 'brain drain' of highly skilled AI professionals from the Netherlands to other countries.
Joint appointments and national course
Other features of the initiative include ING co-funding five AI academic positions in conjunction with Dutch universities, and the taskforce promoting a national course for AI to increase the understanding and adoption of AI.
The bank's chief analytics officer Görkem Köseoğlu said AI technology has a fundamental impact on all sectors, and as companies increase their AI investment, availability of talent and access to data become critical.
"For the competitiveness for Dutch companies and the Dutch education system, we are joining forces with four other large Dutch companies to not only to work on supporting universities, start-ups and SME's, but also to help raise awareness with the Dutch public about the opportunities and risks of AI."

The announcement of Kickstart AI was made at the World AI Summit in Zaandam, the Netherlands by the taskforce.
Addressing societal issues
Kickstart AI will also undertake a series of 'superchallenge' initiatives that aim to address societal issues, such as health or mobility.

Görkem said ING was constantly looking for ways to use new technology for the benefit of customers and to make banking safer.

"AI brings tremendous opportunities in making banking more personal, easier and empowering for customers. We also use AI to better monitor financial transactions and protect the health of the financial system," he said.
ING currently employs dozens of data scientists and data engineers to continuously look for new ways to improve its business.

Aside from being a member of Kickstart AI, ING has also become a member of the National AI Coalition, whose objective is to realise a joint approach to AI through one, national knowledge and innovation network.
Related stories