Hein Knaapen included among top global 2015 LGBT executives
20 October 2015
...

min read
Listen
20 October 2015

ING is pleased to announce that Hein Knaapen, chief HR officer of ING Group, has been included in the third annual OUTstanding Top 100 LGBT executives list, published in the Financial Times on 20 October.
The list, compiled by OUTstanding, a UK-based non-profit professional network for LGBT executives and their allies, ranks LGBT executives on their seniority and their influence in welcoming LGBT people in the workplace and advancing LGBT issues in their businesses. "Harnessing the abilities of all executives is powerful for our companies, our economy, our society and for the individuals involved", OUTstanding said.
OUTstanding also produced a Top 30 Ally business leaders list in recognition of the work done by non-LGBT executives. In 2014, Richard Branson led the Ally list. This year, Mark Zuckerberg is leading the ranking.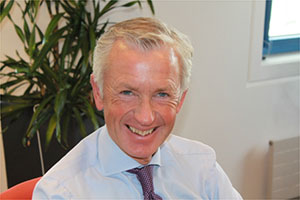 "At ING, we believe diversity is key to our success. We promote diversity not only because it's the right thing to do, but because we can't deliver on our strategy without it. Diversity also allows us to better understand different customer and customer groups. Given the importance of the topic, I have supported and propagated the LGBT network and launched several policies," Knaapen said.