How three colleagues help ING reach climate goals
01 December 2022
...

min read
There are many ING colleagues around the world whose work is helping ING reach our climate ambitions. From working on eco-mortgages in Poland, to helping decarbonise the steel sector, to discussing our climate approach with civil society organisations, here are three colleagues' stories. (Need a refresher on our climate approach? Check out this guide.)
Erik van Doezum, ING's steel lead, Wholesale Banking: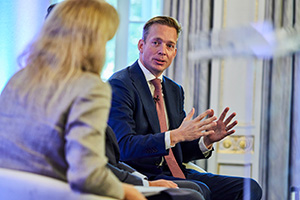 "Over the past 18 months, I've led an industry working group to develop a methodology for banks to disclose the carbon intensity of their steel lending portfolios. Most importantly, it helps us benchmark our clients against each other and against the 1.5-degree scenario. We'll use this in our own Terra approach.

"People sometimes think aligning with climate goals means excluding clients or sectors from financing, especially when the industry in question is 'dirty'. That's part of our approach for some clients who don't want to transition. But with steel, it's very clear that there's no way for us not to be involved because the world simply needs steel, there's no alternative. It's everywhere – in buildings, cars, washing machines, wind turbines, you name it. So we need to help our clients decarbonise their production process. We engage with our clients about where they are on sustainability, where they should be and how they're going to get there. Then we ask: how can we help?

"The Sustainable STEEL principles are a start. Now we have six banks that signed up to it, but we need to get to 10, 15, 20 banks to really make it a success. We're working on it.

"I'm proud of what ING's doing. We focus on understanding where our clients are, where they need to be and how they're going to get there. Sustainability isn't a fad. It's where our strength is because in the end, sector knowledge and sustainability really are key differentiators for us. And I think we're good at it. We have the culture to have long partnerships with our clients, and the will and ability to understand them. That's at the heart of this."
As a bank, our biggest positive impact on climate action is with our financing. Our Terra approach is how we aim to steer the most carbon-intensive parts of our loan book towards net zero by 2050. Each of these sectors, including steel, has its own science-based pathway, showing the route to decarbonise on time.
Arnaud Cohen Stuart, head of Business Ethics at Group Sustainability: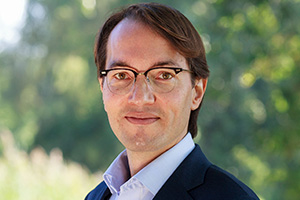 "For ING to reach climate goals, it's important to be guided by science – that's built into the Terra approach. At the same time, we must remain in open dialogue with those with different views. The end goal may be clear, but are we taking the right steps to get us there? ING's relationship managers talk to clients, Investor Relations talks to investors, Regulatory and International Affairs speaks with regulators, and our team engages with sustainability stakeholders like NGOs, which stands for non-governmental organisations. We need to understand those different views to be able to strike the right balance.

"On the one hand we explain to our stakeholder groups what we're doing, why we're doing it, and the progress we're making. On the other hand, we try to learn from the insights we obtain externally. So, when the International Energy Agency published their net zero by 2050 scenario, we learned that a 1.5-degree scenario means heavily electrifying the energy system. And that if we do that, there's no need for additional oil fields and gas fields. That's something we learned from them, discussed internally and therefore decided to no longer provide dedicated upstream finance to new oil & gas fields. We also set goals to increase financing to renewables, which is already over 60% of all our power generation financing.

"I have regular conversations with NGOs. Some NGOs aim to disrupt as a means to an end. We may not like their tactics, but their concern is genuine – and if science-based – fair. The world is not on a 1.5°C trajectory. Others say we're leading, some even think we're doing an amazing job, that we're effecting real change in the banking community. Both sides of the spectrum, and all the NGOs in between, want us to do more, faster.

"I feel good about these dialogues when I get to understand the other's viewpoints and what drives them. That's one step. If we understand each other, we can work on creating a solution or joint agenda to overcome our differences. NGOs are genuinely concerned about an existential threat. We don't always agree on tactics, but if it's a genuine, open, honest dialogue where we create mutual trust and understanding, that's the basis of the next step. After all, we all have the same ultimate goal."
Yes, ING still invests in the energy sector. Decarbonisation is key and must be balanced with making sure energy remains affordable and the supply remains secure. We know we're not perfect and we must keep learning and improving, but the important thing is to have moved past words to action. Read more in our climate handbook.
Magda Polaczek, mortgages tribe, Poland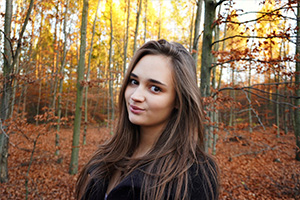 "In Poland, we offer an eco-mortgage to our customers. They're growing more aware of climate change and that they must change to help our planet. We see them being more open to eco-friendly solutions like heat pumps and solar panels, but they're looking for information and especially financing because these solutions are expensive. This is one of the difficult things in the process. It's where we want to help our customers and motivate them through better loan pricing conditions. They know an investment now will bear fruit in the future. At the same time, we now have a difficult market situation due to rising interest rates, macroeconomic conditions and politics. Customers are concerned about their future and have other important things to think about.

"We're constantly developing our eco-mortgage to adjust it to the EU taxonomy, which is the way the EU classifies green or sustainable activities so the same standards are used everywhere in Europe. We're making some changes now so that it's closer to meeting the criteria of the taxonomy. We want to offer better conditions compared to the standard offer, because we want to encourage customers to be more eco-friendly, which will translate into helping the climate and achieving our goals.

"We try to offer customers other eco-products as well to encourage them to act. The biggest impact we can have is by financing change and sharing our knowledge. We finance renewable energy sources and green projects, and we do things like creating a grant programme for start-ups and young scientists for implementing the solutions we need for a more sustainable future. We are working hard to do what we can, but we can always do more."
In Retail Banking, we're offering eco-mortgages to stimulate more energy-efficient homes. After earlier introductions in the Netherlands and Poland, we've also started offering them in Germany and Italy. It's our aim to have sustainable alternatives for our main retail products in all markets by 2025.
Related stories