How to start your dream
16 December 2016
...

min read
Listen
16 December 2016
It wasn't just a regular fashion show. The catwalk models weren't wearing the latest outfits from Karl Lagerfeld's or Stella McCartney's collections. In this fashion show, supported by ING Australia's Dreamstarter initiative, the designers were refugees.
The show marked the first anniversary of The Social Outfit, a fashion label which provides education, training and employment opportunities in the fashion industry to people from refugee and new migrant communities.

Since its launch, in June 2014, The Social Outfit has offered jobs to eight migrants and helped 10 employees secure external employment.

"ING Direct Australia is about getting people ahead and they've been able to help us and our community by supporting our work," said Jackie Ruddock, CEO of The Social Outfit, in an interview for the Guardian.

"We have staff members who've been employed for two years – and that was their first job here in Australia."

Jackie believes in creating diverse work communities for people to learn what they have in common with one another.

The project is one of the many ING-funded social enterprises in Australia that want to create a positive social change and help refugees and new migrant communities live to their full potential.

It's not so easy
But building a business and trying to change the world doesn't come easy. Social enterprise is often fraught with risks.

"Starting a social enterprise is doing very hard things simultaneously," explained Tom Hawkings, co-founder and CEO of StartSomeGood, an online crowdfunding platform and partner of ING Direct Australia in launching Dreamstarter.

Without the proper support, making these projects successful is a challenge. Dreamstarter, launched in 2013, wants to change that by supporting start-ups in launching their campaigns and building momentum through the ING Direct Australia Dreamstarter online programme.

Shannon Carruth, ING Australia's Sustainability Manager said: "We help social projects by offering crowdfunding support, raising awareness of their cause, and giving bursaries to help the next generation of social entrepreneur turn their big ideas into fully-fledged community projects."
Another example is Bread & Butter who re-invests 100 percent of profits into the training of refugee and new migrant bakers. Dreamstarter enabled them to keep developing employment pathways for their trainees by offering them funds for the training.

Then there is The Good Beer Company – Australia's first social enterprise beer company. James Grugeon, founder of The Good Beer Company, collaborates with local brewers and charities to grow awareness and support of important social causes.

"We give 50 percent of profits to charity partners so that they can depend on a sustainable income stream. They can also have a great platform of beers with their logo and message on that go to Australians across the country. It's easy: Have a cold one, do good," said James.

The Good Beer Company's first cause is the Great Barrier Reef in Australia, the world's largest coral reef. Darren Kindleysides, Director of the Australian Marina Conservation Society, said: "The Great Barrier beer has been amazing at raising awareness of the plight of the reef."

Dreamstarter helped extend the reach of The Good Beer Company and offered them the opportunity to go national by supporting the company with funding.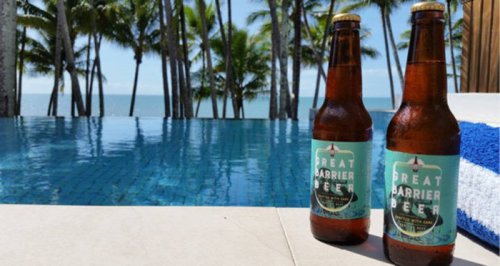 So far, Dreamstarter has helped The Social Outfit, The Good Beer Company, Bread & Butter and 50 other businesses become reality.