ING Belgium partners with SmartFin, a venture capitalist specialized in financial technologies
16 March 2015
...

min read
Amsterdam, 16 March 2015
The role of frontrunner
Innovation is a strategic priority for ING. In a banking world that is rapidly evolving under the influence of the changing needs of customers, new technologies and new regulations, ING wants to maintain its position as frontrunner. In order to do so, it is important to be able to rely on a network within the banking technology sector (ecosystem) when serving its customers. This is where ING Belgium's recent partnership with SmartFin comes in.

SmartFin Capital is a lean, independent private equity fund targeting 75 million euros in Smart Technologies with a special focus on Financial Technologies. It is supported by a team of professionals – seasoned entrepreneurs, private equity experts and finance professionals – who have vast experience in founding, developing and growing innovative businesses. SmartFin Capital mainly targets companies offering pioneering technologies that could be of benefit to the financial sector.
The Belgian version of the group strategy
It is not just ING Belgium that is targeting innovation and coming together with FinTechs. It is a priority for the whole ING Group, as Rik Vandenberghe, CEO of ING Belgium, underlines: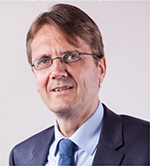 Innovation has long been at the heart of our strategy, and today more than ever. It is crucial for a company like ours to be able to respond rapidly and effectively to the legitimate needs and requirements of its customers and, as a result of fast technological evolution, we must surround ourselves with a network of experts on the subject which will enable us to reinvent the profession of banker.

This partnership with SmartFin is opening a new window to the future for ING Belgium, one towards a greater range of services for our customers and a better balance between our offering and the reality of market conditions. A partnership that will enable us to remain the pioneers we have always been.

More info in this press release of ING Belgium.