ING CEO Ralph Hamers addresses Money 20/20 Europe conference
06 April 2016
...

min read
Copenhagen, 6 April 2016

Should banks treat fintechs as friend or a foe? That's the basic question ING CEO Ralph Hamers posed at a keynote address he gave today at Money 20/20 Europe in Copenhagen. It's the first time the world's largest fintech event has been held in Europe.
In his address, Ralph Hamers acknowledged the challenges fintech companies pose for banks. He argued that banks need to make strategic choices about their future direction. ING has chosen to focus on delivering a differentiating customer experience. "That is what our think Forward strategy is all about," said Hamers. "We believe that the value lies in building a trusted, primary relationship with customers. Digitalisation has increased our contact with customers significantly. We want to use this extra contact as an opportunity to empower our customers; to give them insight, provide support and help them manage their finances. Technology and innovation play a big role in achieving that purpose."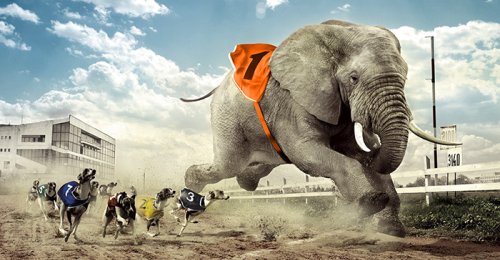 Within ING many initiatives are employed to continuously innovate. Ralph Hamers emphasised that cooperation, experimentation and agility are also very important. He highlighted the success of ING Direct, ING's online bank which began in 1999 and is active in six major countries.
"We treated it as a start-up, keeping it agile and flexible by keeping it separate from the rest of the bank", he said. "But in scaling up, standardisation was an important factor, with each new country using the same core systems and best practices from previous launches. And the power of the parent was put to use, with vast direct marketing expertise and the preparedness to absorb losses in early years, investing in growth. So if there is a secret to the success of scaling ING Direct, it is the partnership between the smaller, agile company-within-a-company and the parent with established brand, capital and marketing capabilities."
Ralph Hamers said in closing: "We know we can do the real core banking very well on our own. But when it comes to differentiating customer experience, we want to bring the best ideas from outside inside. Fintech entrepreneurs have smart ideas that can make a positive difference in empowering customers. Together we can ensure that the digital future of banking is a bright one, where the main winner is the customer."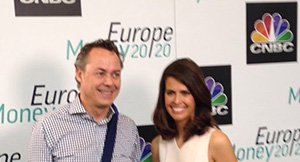 During the conference, Hamers also conducted a live interview with CNBC. He explained that innovation at ING comes from within as well as through external collaboration and partnerships. Internally, thousands of ideas come from employees via the Bank's Innovation Bootcamp competitions. He also spoke about ING's experience with ING Direct, an earlier disruptor in banking, which is still growing strongly in countries like Germany and Spain.