ING CEO Ralph Hamers talks sustainability with RTLZ
17 December 2015
...

min read
Listen
17 December 2015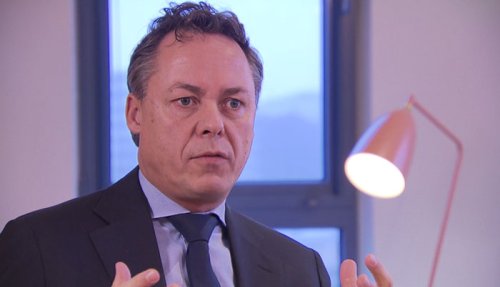 Hamers discussed the changing role of sustainability in the banking industry in the past decades. "Already 25 years ago, when we moved into the building we are in now, we looked at the role we had to play in society," said Hamers. "We have to emphasize that more and be mindful of the impact we can have by setting an example."

Hamers emphasized that ING has been climate neutral since 2007. Earlier this year, ING committed to procuring 100% renewable electricity by 2020 for all buildings it operates in Worldwide. For the same period, ING has set targets to reduce our CO2, waste and water footprint all by 20 percent by 2020.

Next to that, as a bank ING supports economic activity. A focal point there, both internally and externally, is ING's policy on financing power generation. ING wants to play a leading role in that discussion. "Over the past years, the share of renewables in ING's power portfolio rose from 23% to 43%, and I expect that trend to continue," Hamers said.

ING is already one of the world's largest financiers of in wind, solar, hydro and geothermal power generating projects. In November 2015, ING decided to end the financing of new coal-fired power plants and thermal coal mines worldwide, effective immediately.