ING among top ranked companies in Bloomberg's gender equality index
04 May 2016
...

min read
Listen
When it comes to diversity and social equality, ING is one of the most transparent in the financial sector according to Bloomberg's first-ever Financial Services Gender-Equality Index.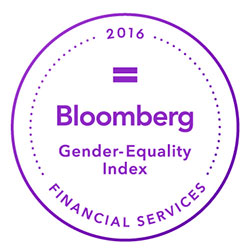 An announcement, which saw the Bank included with 25 other financial institutions, was made at an event in New York on Tuesday evening.

Bloomberg founder and former New York Mayor, Michael Bloomberg opened the event.

The index measures how companies disclose gender statistics and company policies and practices. It also provides investors and organisations with standardised data on these statistics and policies.

While ING's inclusion in the index is pleasing and shows its preparedness to be transparent, the Bank also realises it has work to do in the area of diversity.

Chief HR officer Hein Knaapen said gender equality is a huge challenge for ING, as is the wider challenge of bringing about diversity in the work place.

"ING's Orange Code (which identifies the behaviours to deliver on the Think Forward strategy) is very clear on 'helping others to be successful'. This is what we want to achieve: improving our gender balance in senior management by creating the environment where women thrive as much as men do."

Inroads
ING is determined to make inroads into improving gender balance. Earlier this year, it launched a diversity manifesto and also developed a comprehensive action plan with senior leaders globally including specific activities for each country and business line.

This plan includes attendance at 'unconscious bias' workshops, gender equality in its trainees programme, more gender mixed selection panels and having at least one woman shortlisted for senior positions.

Promotion of flexi-working within the organisation is also beneficial for women looking to balance work and family.

Bloomberg's head of Strategy and Corporate Development Angela Sun said: "We decided to create the Bloomberg Financial Services Gender-Equality Index because we realised investors and organisations lacked the data to assess the gender-equality of various firms.

"We hope the index will bring greater transparency to the diversity and social equality space and raise awareness around the issues companies, employees and communities face," she said.