ING and Philips collaborate on sustainable loan
19 April 2017
...

min read
19 April 2017
ING has collaborated with health technology company Philips on an innovative sustainable deal.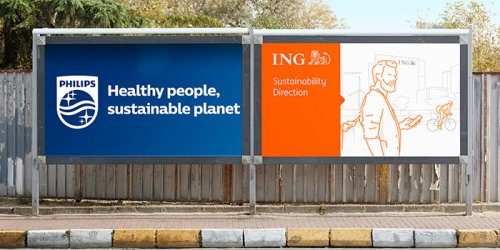 Philips signed an agreement for a new EUR 1 billion loan with an interest rate that's coupled to the company's sustainability performance and rating. ING is the Sustainability Coordinator of the facility, as part of a syndicate of 16 banks.

Philips' sustainability rating has been benchmarked by Sustainalytics, a leading provider of environmental, social and corporate governance research and ratings. If the rating goes up, the interest rate goes down—and vice versa.

The construction for the revolving credit facility was created together by ING and Philips, and is the first deal in the syndicated loan market where the pricing is linked to a Sustainalytics rating.

"This agreement with Philips is an additional way for us to support, motivate and reward our clients in their aim to become even more sustainable," said Leonie Schreve, head of ING Sustainable Finance.
Environmental outperformers
"We believe that companies that deliver on sustainability today are the winners of tomorrow, that's why sustainability is a part of every conversation we have with clients," Leonie said.

ING measures the financing provided to sustainable projects and to clients who are environmental outperformers. This is reflected in the term sustainable transitions financed, which has grown to over EUR 35 billion at year-end 2016.

The Philips loan goes beyond the traditional concept of 'green', as it's specifically related to improvements in the borrower's overall Sustainalytics rating. This means social and governance elements are just as important as the environmental aspect.

It's also different than the green loans and bonds done before, as that pricing is linked to specific green covenants, or the use of proceeds is limited to green purposes. This facility is for general corporate purposes, providing the client with maximum flexibility. It replaces a former EUR 1.8 billion facility, which was never disbursed.

"Creating sustainability incentives in a financing structure is a mind-shift in corporate financing and a clear innovation in the market," said Gerro Goedhuis, ING Syndicated Finance. "It emphasises that ING is at the forefront of innovating the syndicated loan market—a position that we wish to expand."