ING announces winners of the Innovation Studio startup pitch
08 September 2015
...

min read
Listen
8 September 2015

ING has announced the three winners of last week's Innovation Studio pitch. The winners are Moneytis, Whydonate and Checkmetrix. Innovation Studio is ING's open innovation platform, a corporate accelerator that is open to external startups and was launched in July 2015.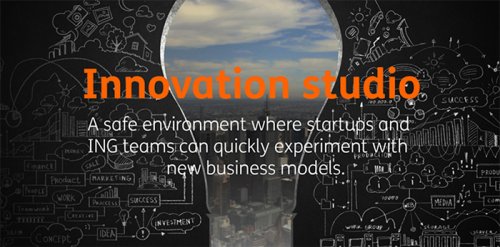 68 startups, 10 pitches, 3 winners
In total, 68 startups from all over Europe applied to compete. After careful deliberation, 10 were invited to pitch in front of five different reviewing committees consisting of 40 reviewers in total including ING employees, venture capitalists, startup enthusiasts, investors, bloggers and members of startups organizations. After a full-day with five pitches and thorough questioning, the three winners were selected.
And the winners are...
Moneytis is a platform which compares money transfer solutions in real time and integrate them. Traditional but also P2P actors and innovative actors (such as Blockchain) are integrated, so that you are sure to use the cheapest money transfer solution available. Whydonate is an online donation platform where people can easily support NGOs via the website or an app.

The website also facilitates to start a donation campaign for a good cause. The third winner, Checkmetrix, has created a solution that brings data-analytics and connectivity possibilities within the reach of the small retailer. With this solution, retailers can use, for example, performance metrics or easily connect to third-party software such as loyalty programs.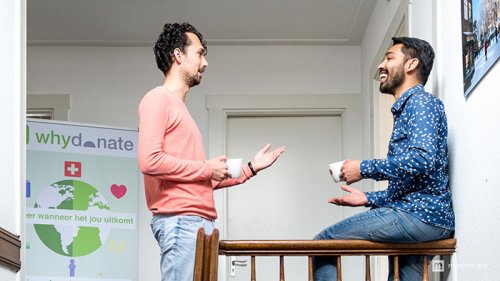 6 month journey
On 21 September, the three startups will begin a six month journey in the ING Innovation Studio in Amsterdam together with three internal ING teams selected via an internal innovation contest. The six teams will work to validate their ideas and business model and create a viable product that is ready to launch. They will be supported by mentors and coaches with different expertise and skills, coming from different ING business units and external organisations.

ING's Innovation Studio aims to create a safe environment where startups can experiment with new business models and grow when they have something that solves a valuable problem for customers. For more information, see www.innovationstudio.ninja.