ING initiatives support climate goals
10 February 2021
...

min read
ING recently acted as structuring advisor and active bookrunner on the €850 million sustainability-linked bond (SLB) for LafargeHolcim.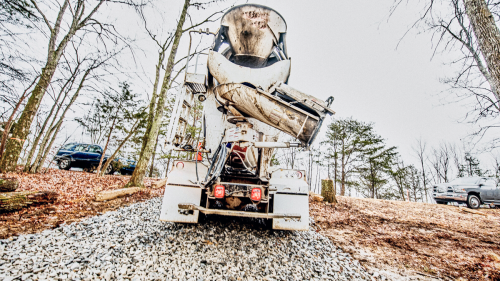 The transaction represents a couple of firsts. It's the first SLB for a company in the building materials industry and ING's first SLB structuring mandate.

The target to be achieved is both relevant and validated to ensure its impact. The building materials company has pledged to reduce its CO2 intensity in cement, serving as an important example for the global cement industry that currently accounts for eight percent of total carbon emissions. And the target will be validated by the Science Based Target initiative (SBTi). The SBTi, a partnership between CDP, the United Nations Global Compact (UNGC), World Resources Institute (WRI) and the World Wide Fund for Nature (WWF), helps companies set greenhouse gas emission reduction targets in line with climate science.

The transaction demonstrates ING's commitment to supporting clients and society in working toward a low carbon economy as envisaged in the Paris Agreement on climate change.

In other areas as well, ING continues to build on its position as one of the top banks in Europe and globally when it comes to sustainable finance.

In the fourth quarter of 2020, we supported the issuance of four green bonds, three sustainability bonds, one sustainability-linked bond and one transition bond. ING also supported six sustainability improvement loans, three green loans and two green Schuldscheins, as well as two sustainable structured finance transactions.
EU taxonomy
Also in keeping with its engagement in the area of sustainable finance, ING is one of 26 major banks that joined the European Banking Federation and United Nations Environmental Programme Financial Initiative (UNEP FI) to assess the way the EU Taxonomy on Sustainable Activities can be applied to core banking products for labelling or disclosure purposes.

The goal of the EU taxonomy is to create a common classification system for sustainable economic activities. Establishing a common language and clear definitions of what is 'sustainable' is considered an important step that will stimulate investment in sustainable projects and activities as part of meeting the EU's climate and energy targets for 2030 and reaching the objectives of the European Green Deal.

The banks taking part applied the taxonomy in a post-deal analysis to 40 live or recently closed transactions and existing client relationships. These encompassed a large spectrum of sectors and economic activities, and a diverse set of banking products, clients' corporate structures and geographical locations, providing unique insight and information value.

ING's case study examined a recent deal involving a revolving credit facility (RCF) to a listed French real estate company in the Paris region active in the leasing of office, residential and student residences and also active in the development of new buildings in these asset classes.

Commenting on the exercise, ING Group CEO Steven van Rijswijk said ING was happy to contribute to the development of the "fantastic work" of the UNEP FI and the European Banking Federation. "We see the Taxonomy as a sustainable finance tool not only for asset managers but also for banks, as we can play an important role in financing the transition to a low carbon economy. This will certainly help us in steering our lending portfolio towards the Paris Agreement's climate goals, which we call our Terra approach."
Related stories