ING joins group investing in female entrepreneurs
04 November 2019
...

min read
ING in the Netherlands helped launch the Borski Fund last week as one of the main investors. The fund focuses exclusively on female entrepreneurs who need growth capital to invest in their business, or so-called 'scale ups'.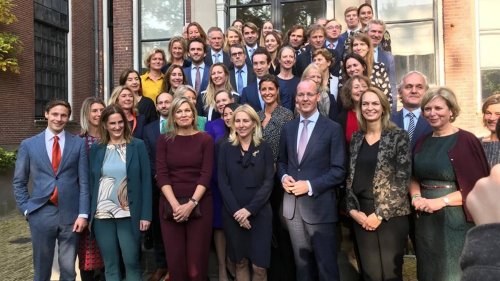 Research shows that only a small part of the available venture capital in the world goes to female entrepreneurs, while it's female entrepreneurs who often manage to realise more turnover. The Netherlands is no exception. The Borski Fund has the ambition to change that. The fund has started with €21 million and wants to grow to €40 million.

"Our contribution to the Borski Fund fits well with ING's ambition to promote diversity and financial inclusiveness," said Annemein Kolk, director Mid-Corporate Banking at ING in the Netherlands. "In combination with the 'F€mpower your growth' programme, which we're also a part of, we want to bring talented female entrepreneurs and bankers from ING closer together. "

ING, ABN AMRO and Rabobank are the three main investors with an investment of €5 million each. Other investors - many female entrepreneurs themselves - have contributed the remaining €6 million.

The Borski Fund is named after Johanna Borski (1764 - 1846), the first wife and widow of a wealthy Amsterdam merchant. She purchased 2,000 shares in De Nederlandsche Bank (the Dutch Central Bank) in 1814, allowing the DNB to be established.

The fund was launched on Thursday 31 October with Queen Máxima of the Netherlands attending. It's an initiative of Simone Brummelhuis, entrepreneur and founder of The Next Women Network, and Laura Rooseboom, general manager of StartGreen Capital, who will manage the fund.