ING named corporate leader on climate change
25 October 2016
...

min read
25 October 2016
ING is ranked in the top 9% of thousands of companies when it comes to actions and strategies to combat climate change according to leading non-profit organisation CDP.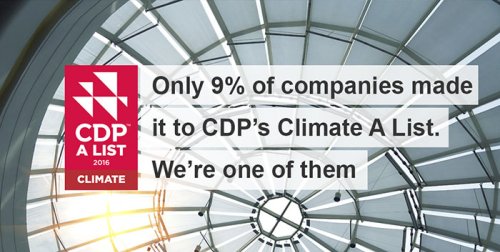 ING was again named to CDP's 'Climate A-list' of 193 companies leading on climate change action, receiving the highest possible score, and recognised with a Euronext/CDP Leadership Award for outstanding environmental disclosure.

"Transparency and accountability are extremely important as companies work to mitigate climate change," says Chief Operations Officer Roel Louwhoff.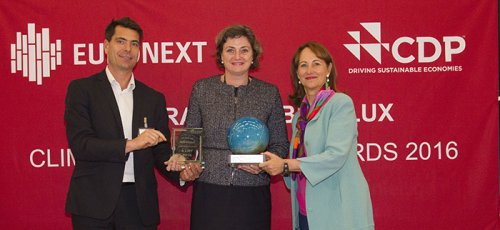 "At ING, we are committed to both and are honored to have our efforts recognised by CDP this year."

CDP uses measurement and disclosure to improve the way companies and governments manage environmental risk. It assessed thousands of companies on their environmental performance related to climate change on behalf of 827 investors with USD 100 trillion in assets.
The results are presented in the report "Out of the starting blocks: tracking progress on corporate climate action".
The report reveals that global corporations have started the transition to a low-carbon economy and some are already capitalising on the opportunities this affords. Companies' progress on reducing emissions in line with the goals of the Paris Agreement will be tracked in future annual reports.

"Companies are key actors in enabling the global economy to achieve its new climate goals, and the leadership of this group points the way for others to take bold action," said CDP's Chief Executive Officer Paul Simpson.