ING's 2021 annual report out today
10 March 2022
...

min read
Although the world's attention has shifted to the devastating invasion of Ukraine, back in 2021 it was Covid-19 that had the most influence on ING and our customers. In our 2021 annual report, published today, we look back on the year and give stakeholders an insight into our business activities and performance.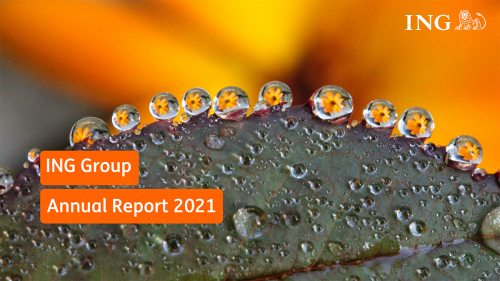 In addition to our financial statements, the report highlights how we responded to external developments and market trends over the year and illustrates how we supported our customers, business clients, employees and local communities in meeting these and other challenges. We also provide information on executive remuneration and share our progress on our efforts to provide customers with a seamless and safe digital experience and create a healthy planet with financially healthy people.

The 2021 Annual Report is available to read or download here on ing.com.