ING's green bond receives high ranking and awards
11 May 2016
...

min read
Listen
11 May 2016
When ING issued its first green bond last November, investors responded positively, with the issue more than two times oversubscribed. Since then the funds have been put to good 'green' use, a point recognised by several external parties.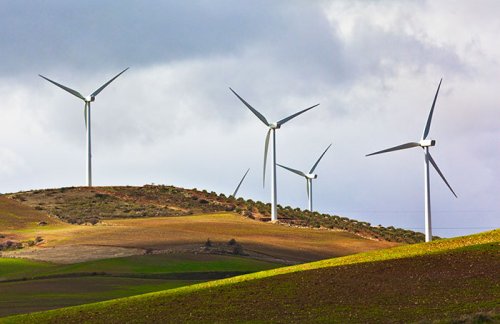 ING was awarded 'biggest issuer' and 'bond of the year' at Environmental Finance's Green Bond Awards, a recognition of our role as leader in the sector and of our pioneering effort in raising awareness for green bonds. The award for "corporate bond of the year" went to leading European electricity transmission system operator TenneT, for which ING was advisor and underwriter.

Our green bond also received a 'B' rating, among the highest in its category, by leading rating agency Oekom Research.

"We're proud to have issued the largest bank green bond of 2015," said Leonie Schreve, head of Sustainable Finance at ING. "Its popularity shows that more and more investors are embracing the "sustainable way" and that they're confident about our approach."
Green is good
Investor support is crucial, given that trillions of dollars of sustainable investment are needed to help meet sustainable development targets.

By issuing our green bond, we aimed to accelerate the development of the fledgling green bond market and demonstrate the financial viability of green investments.

The green bond transaction expanded our investor base and attracted more green investors – those that have incorporated environmental, social and governance factors into their investment decision-making and ownership practices.

These green investors took more than 70 percent of the bonds in the euro tranche and more than 80 percent in the dollar tranche, resulting in a total of about 78 percent allocated to green portfolios, according to Dennis Haring, principal treasury manager at ING Bank.

"This inaugural green bond transaction therefore expanded ING's investor base, with the 'green' nature of the bond opening new pockets of demand for this and future issues," he said.
Projects
The money will fund projects around the globe in six categories – renewable energy, green buildings, public transport, waste, water, and energy efficiency. At least 20 percent will go to new projects to support the growth of new green assets, with the remainder going to refinance existing projects.

One example is First State Investments' acquisition of Enel's wind power assets in Portugal, the third-largest wind portfolio in the country with 23 operational onshore wind farms. ING's renewables expertise and local presence enabled First State Investments (part of the Commonwealth Bank of Australia) to rapidly complete a EUR 605 million transaction, for which ING acted as senior mandated lead arranger and senior swap arranger.

"For ING, sustainable business is better business," said Schreve. "We look forward to sharing our positive results with our clients and looking at new ways we can integrate sustainability in all aspects of our business. We continue to focus on expanding our green bond profile both as issuer and underwriter."

Indeed, our own green bond helps ING advise on and structure similar transactions for clients, as seen in the deal with TenneT mentioned above.