ING sells its first green bond amid high investor demand
18 November 2015
...

min read
Amsterdam, 18 November 2015
ING announced today that we successfully issued a five-year EUR 500 million and three-year USD 800 million green bond—our first-ever green bond transaction and a new milestone in achieving our sustainability ambitions.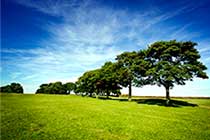 The money raised will go to projects in six categories eligible under our newly established green bond framework, including renewable energy, green buildings, public transport, waste, water and energy efficiency. By doing this, we take a broader approach than other green bond issuers, which reflects our ambition to support sustainability across all industries and sectors. The green bond project portfolio also benefits from a wide geographic distribution (seven countries, with 38% in the UK, the biggest proportion).
"One of our key beliefs is that sustainable business is better business," said ING CEO Ralph Hamers. "We designed a really unique offering here, based on our approach to integrate sustainability and grow green markets throughout all products and sectors. The success of our first green bond issue shows that investors believe in our approach. This really takes sustainability to the next level within ING."
The proceeds from the green bond will be used to refinance existing projects, and at least 20% will go to fund new projects. This highlights our strong commitment to generate more assets that enable social progress and strong environmental performance.
We'll report annually in our integrated annual report on how the proceeds are used, with additional reporting published on our website. The annual reporting will be subject to third party assurance. Reports will cover the progress made under the bond (such as allocation of proceeds, total amount outstanding of green bond loans, total amount of unused proceeds), but also the positive impact, such as the avoidance of carbon emissions. This is a very high level of transparency, which is appreciated by investors.
The choices we make
ING contributes to a sustainable economy through the choices we make in lending, investing and in the services we offer to customers. Our sustainable finance programme in Commercial Banking allows us to identify and help our corporate clients transition to a more sustainable business.
We measure our committed financing of sustainable clients as "sustainable transitions financed" and report on this twice a year. At the first half of 2015 this measured EUR 21 billion, of which EUR 3.4 billion went to financing of sustainable projects and assets and the rest to companies that are environmental outperformers.
Matching this sustainable asset generation from our lending teams with the green funding from investors strengthens and supports our approach to sustainability.
Scorecard
The foundation of ING's new green bond framework is our sustainability scorecard, which helps our lending teams identify, generate and report financing for clients who are environmental trendsetters in their sectors and projects that provide sustainable solutions.

ING is one of the world's most sustainable listed banks. In 2015, we were named the third best-performing bank in a list of 409 banks by Sustainalytics; were one of the highest-scoring banks in the Dow Jones Sustainability Index; and received the highest possible score by CDP on actions and strategies to combat climate change.

ING consulted oekom research AG, one of the world's leading rating agencies, to give an independent "second party" opinion on the framework defined for our green bond issue. Oekom has a strong reputation in the green bond market, having provided independent assurance on a variety of green bonds including government, financial as well as corporate issues.

Oekom gave ING the highest rating in the sector for our overall sustainability profile. This "prime" rating is a precondition for oekom to issue a second party opinion. It provides comfort that the green bond's funds are allocated to projects that meet the framework, are governed by a strong selection process, and undergo ongoing monitoring.

ING ranks 10th out of 292 companies rated by oekom research in the Financials/Commercial Banks and Capital Markets sector.