Interview Ljiljana Čortan
06 November 2020
...

min read
Listen
'The winners are those who can combine technological developments with the deep understanding of customer needs'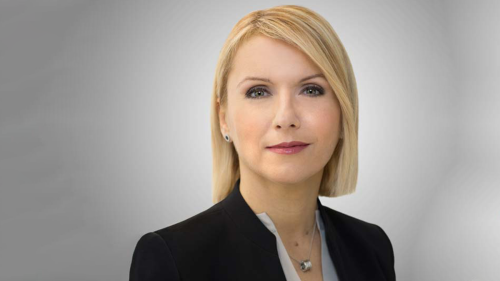 You are joining ING from another large European financial group, Unicredit. What attracted you to ING?
ING has a reputation of being one of the most customer-centric and innovative organisations in the financial industry, especially in the area of digital and data driven strategies to enhance customer experience. I was attracted to the strategy, culture and practices of an organisation that's able to achieve such strong brand differentiation in an industry that is undergoing deep transformation and numerous challenges in the current environment.
What experience in your previous role do you bring to ING?
I've been working in banking for over 25 years, in a range of roles within the industry. I managed numerous and varied geographies under diverse corporate governance mechanisms, banking regulations and changing banking life cycles. I've also been in retail and wholesale business functions as well as in risk management. I believe this wide-ranging banking experience especially in complex, international and transformative business models will be useful in supporting ING's strategy.
As an experienced risk manager, what do you see as the main risks for an organisation like ING?
The impact of Covid-19 on economies and the financial system will keep us busy for a while. It has already changed the way we work, but it also changes the way we assess certain business models and associated financial and non-financial risks. I am confident that ING's strong asset quality and diversified portfolio puts it in a good position to navigate through this pandemic.

Next to that, in my view going forward, data, cyber security and evolving financial economic crime are the risks most threatening to many organisations like ING. Being a frontrunner in banking transformation, we must apply advanced digital and data-driven technologies, striving to be the leader in protecting the financial system and the societies in which we operate from the increasing threats of non-financial risks. My stance towards those risks goes beyond the regulatory minimum, we must aspire to not just be a good corporate citizen, but the best!
What is your view on the current, past and the future of the financial sector?
In the past year, the financial sector has come increasingly under pressure from the low interest rate environment and unprecedented transformation needs, requiring investments in infrastructure and people. Delayed consolidation of the banking system in individual EU countries and finalisation of a European banking union is not helping either. Also due to increasing and differentiated regulation, there is no level playing field with our peers in the US and non-banking financial players including fintechs and big techs.

Traditional banks still base their competitive advantage on a deep understanding of customer needs and the industries and businesses of clients. The winners in the future will be the ones being able to combine that with technological developments. With its purpose-oriented 'beyond banking' business model, ING is well-positioned.
How would you describe your leadership style?
I lead from the front and by example. I create and support a high performance and result-oriented environment, with strongly motivated and diverse teams, in which meritocracy, respect and trust are key. I am a challenging and decisive leader, with high expectations but also caring and fair. Ultimately, I believe in the power of teamwork and in enjoying what we do as a team.
Your new role requires you to move to the Netherlands. Will that be a big change for you?
In the last 15 years I have lived in Zagreb, Vienna, Milan and Munich. My family is truly cosmopolitan. I am married and a proud mother of two children who interact in four European languages. Wherever we live, we create a home and we make new friends. I am a curious person and my desire to experience new things gives me the energy needed for changes like this. And it has always been rewarded by happiness. Yes, I am absolutely thrilled to move to Amsterdam!
Ljiljana Čortan
Ljiljana Čortan (Croatian, 1971) started her career in 1996 at Zagrebacka banka in Croatia, which in 2002 became part of Unicredit Group. At Zagrebacka she held diverse positions in risk management, corporate banking and project/information management. In 2009, she became head of strategy and marketing for corporate and investment banking in the CEE region at Unicredit Bank Austria. From 2014-2017, Ljiljana served as global head of Financial Institutions, Banks and Sovereigns and later head of Group Credit Transactions at Unicredit in Milan. In 2018, she assumed her most recent position as member of the Management Board and chief risk officer at HypoVereinsbank - UniCredit Bank (HVB) in Germany. Ljiljana Čortan holds a Master's degree in Business Finance from the University of Zagreb.