Keep calm and 'unburden'
04 July 2018
...

min read
Listen
4 July 2018
It used to be that people would go and talk to their local banker when they needed a business loan or a mortgage to buy a house. How we interact with customers today is profoundly different. Do our customer-facing colleagues still see themselves as bankers? In the latest instalment of our series on bankers of the future we asked Simone, Esperanza, Farzad and Adelina about their experiences in Retail and Wholesale Banking.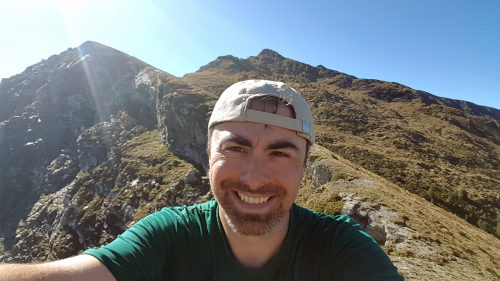 Name: Simone Magli
Age: 40
Country: Italy
What do you do? Social care manager in the Customer Value Management team
Joined ING in? 2006
Do you think you're a banker? Uhm…no. Never, even though I work in a bank.

How do you connect with customers? About 100 customers a day contact us via Facebook, Twitter, Community Arancio (a peer-to-peer community) and recently WhatsApp. Mostly it's for information about ING's products and services. Sometimes I feel like Mr Wolf from Pulp Fiction: "I solve problems". One of the things I love most about my job is when I can help a customer solve a problem that seems unsolvable.

How do you add a personal touch? It's small things, like using the customer's name, or thanking them publicly for their feedback on social media.

What do customers expect most from us? They want an easy way to communicate with the bank and get the information they need as quickly as possible. When it's not possible to give them the answer they want, perhaps because we don't yet offer the service they're looking for, or it's taking longer than expected, it's important to be honest and explain why. Customers appreciate honesty and transparency.

What skills do you need to meet these expectations? Excellent writing skills are essential to be able to communicate clearly on social media with people from many different backgrounds. You also need empathy. And self-control – you have to be able to keep calm and find a solution when customers complain.
Name: Esperanza Muñoz García
Age: 49
Country: Spain
What do you do? Senior agent in the Quality department (Customer Care)
Joined ING in? 2002
Do you think you're a banker? If we understand banker as someone who works in banking, then yes.
How do you connect with customers? Mostly by phone. As the person responsible for Quality in the Lending team, I coordinate the team's workload, make sure we're prepared for holidays, keep an eye on performance, monitor payments and prepare the reports for ongoing cases. Before contacting a customer, I analyse their case and try to find the best solution.

How do you add a personal touch? I always try to be friendly and speak to the customer in a pleasant voice, especially when they are upset.

What do customers expect most from us? Basically they want a solution for their problems, and they expect a quick answer. In my experience, customers are more and more demanding every day. They expect us to resolve complex situations and to be able to improve their lives as customers.

What skills do you need to meet these expectations? First, we must have the expertise to resolve their problems. You must be helpful, keep calm and give the customer peace of mind. When calls are challenging, you must know how to manage the situation, not only to fix the customer's problem but also to turn their dissatisfaction around.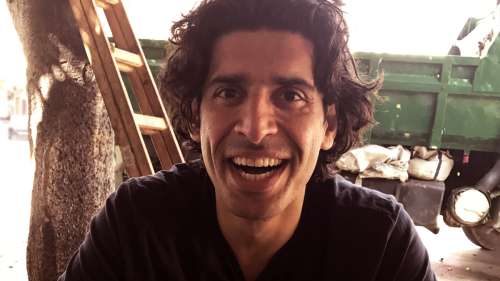 Name: Farzad Karamati
Age: 40
Country: Netherlands
What do you do? Relationship manager for clients in the technology, media, telecoms & healthcare sector.
Joined ING in? 2008
Do you think you're a banker? Absolutely.
How do you connect with clients? At least once a month I visit or call the CEO, CFO, Investor Relations or Treasury team. These conversations often offer new insights or opportunities you might not get from email.

How do you add a personal touch? I try to understand what topics they're interested in and the challenges they're facing. Then I try to find the right ING team to help them. I also invite clients to non-business events to get to know them personally.

What do clients expect most from us? Products and services that 'unburden' them. A client looking for growth expects us to come up with growth opportunities and how to finance these. Or they want to see how ING addresses innovation challenges. At the same time we have to help them reduce their costs by offering our services more efficiently and at the right price.

What skills do you need to meet these expectations? We must be capable of using digitalisation to further improve our services. We can't compete on products anymore, they've become commodities. Our distinctive edge is our understanding of our customers and their industries, our speed of execution, the completeness of our offer and creating an environment in which clients want to work with ING. Here digitalisation helps us. But the human factor is still very important. We also have to manage expectations. Clients tend to accept delays and mistakes, as long as they're not surprised by them.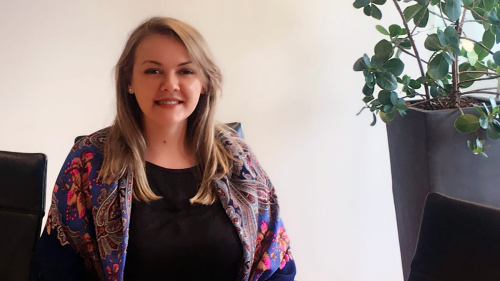 Name: Adelina Toader
Age: 32
Nationality: Romanian
What do you do? Deal principal, Structured Commodities Finance team in Amsterdam
Joined ING in? 2011
Do you think you're a banker? Yes, passionately.

How do you connect with clients? Email, phone, WhatsApp, even social media. At least once a quarter we visit their premises. We also attend and organise conferences and industry events. Networking is essential. As deal captain I coordinate everything from the origination to its execution, and all the people involved. This means being connected to the pulse of the industry, being out there talking to people.

How do you add a personal touch? By developing a relationship with clients that's supported by industry knowledge, transparent, open communication, sharing constructive ideas and a critical approach when needed. I like to create connections and generate new ideas. And I'm curious. I like to learn new things, visit new places and meet new people.

What do clients expect most from us? Professionalism, industry expertise, excellence, transparency, creativity, innovation, digitalisation (automated processes that work spotlessly) and a certain standard for sustainability. They see ING as being one step ahead of the game and expect us to deliver accordingly.

What skills do you need to meet these expectations? Structuring, negotiation (resulting from market knowledge), coordination, good communication and an affinity for working in and collaborating with various cultures. We need to be sufficiently agile and well equipped to adapt to market realities and opportunities, not vice versa. And we have to proactively take it on and make it happen.

Related stories
---