Manila: one year on
16 January 2020
...

min read
Listen
Twelve months on from the launch of ING's newest mobile retail bank in the Philippines, what's happened in that time? Three Manila-based employees tell that story.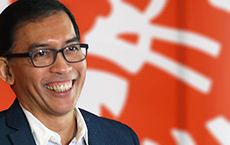 Name: Hans Sicat
Role: country manager




What's been your 2019 highlight?
I'm extremely proud that we've built a fully digital bank in nine months. This has never been done at ING before.
What's the biggest challenge you have overcome?
Trying to get more people to check out a fully digital bank. They, of course, pose the most basic questions: Where is your bank located? Why aren't you a bricks and mortar bank? How does it work with getting money in and out?

Despite these questions, our market research shows that Filipinos are looking for convenient ways to bank. So, our philosophy hinges on convenience. No one wakes up in the morning and thinks: it's a beautiful day to visit my bank branch and run errands!

Now our hope is for users to stay and make full use of our platform.
What's your favourite customer story?
A wholesale banking client called to say he was nearby and visited us unplanned. It turned out he wanted us to guide him in downloading the app and creating an account. So, there he was in our boardroom, onboarding with one of the younger (and more tech-savvy) guys in the office.

He said, "May I deposit now? How do I put in money?" So, I said, "If you want to test the app, you can wire some to yourself right now." He did it right there and said: "Oh my gosh! I've never seen such a thing in the last 30 years."
What do you like most about working at ING in the Philippines?
I love the energy, the people, and that we have this purpose of trying to build something meaningful in addition to what we have already built. There's also a newfound synergy between the retail and wholesale banking segments where several wholesale relationships even hosted promotional ING Retail booths at shopping malls and office lobby areas. That's a good example of people trying to help each other.

The challenge of leading a larger, integrated team is a tough, but great one. It's one of the things that keeps me going.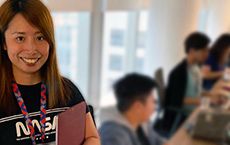 Name: Divine Grace Bendicion
Role: senior iOS engineer and squad leader




What's been your 2019 highlight?
In the second half of 2019, I was part of a team to look into further improvements in customer onboarding, and I'm happy that the team was able to provide these on top of other business and technical requirements. It was challenging, but I learned a great deal about myself, the team and the bank.
What's the biggest challenge you have overcome?
We were new to the technology behind the app and there were many compliance requirements for the architecture, security, etc. But we learned so much from developing the app and launching it.

We're still working to improve several aspects of the app, such as customer-specific messaging and data analysis to provide better and more targeted services.
What's your favourite customer story?
A college classmate sent me a message on social media to express how ING had helped her to save as much time as possible. I felt happy that our hard work had been validated and appreciated.
What do you like most about working at ING in the Philippines?
It's the opportunity to be a leader. Six years in the IT industry taught me that things move quickly in this space. People come and go, but it's cool to have the chance to help others. Leadership isn't about you, but about how you can positively affect people around you. I think it's much like how ING aims to simplify people's lives with the solutions they need.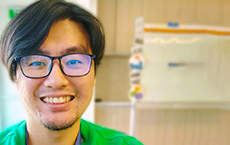 Name: Hamill Ong
Role: lead of the Customer Care team.




What's your 2019 highlight?
Being in a position of trust and knowledge when customers contact us for help.
What's the biggest challenge you have overcome?
Being on the front line, I knew that it would take time for people to accept a fully digital bank. The concept of customer support for a mobile-only bank is still new here, as people always want to have a real person on the other line. They walk in and look for a relationship desk.

I was up for the challenge though and knew if we provided enough notifications on the app, continued to remind the customer, and formed a solid relationship with them that this would truly take off.
What's your favourite customer story?
What can I say? Customers love our four percent interest rate and free transfer fees to other banks. They've been asking us to keep all of these as standard features.

Our customer service is also often cited – it works 24/7. We're highly responsive and have a sizable knowledge of the product compared to the customer support teams of other banks in the country.
What do you like most about working at ING in the Philippines?
It's a job out of my comfort zone. I started out doing chat support and worked my way up, fuelled by my passion and commitment to make things work. Now, I'm able to empower my team. I tell them not to be afraid to talk, not to work in silos or 'act like switchboards' in passing problems on and always chase after the answers they need. It's never boring and it's interesting to be the face of an organisation.
ING in the Philippines in a nutshell
Started: November 2018
App installations: around one million
Number of employees: 400
NPS score: number one as of 3Q2019.
Website: https://ing.com.ph/home