Money in your account in five seconds
For many Dutch people, the days of waiting for money to arrive in your account are over with the introduction of instant payments.
Based on the European standard SEPA Instant Credit Transfer, the introduction of instant payments in the Netherlands allows for single payments of any amount to be transferred between two local accounts at participating banks at any time in just five seconds. And it's not just consumers that win. Small and medium sized businesses as well as larger corporations are set to benefit as well. ING have been busy trialling this new service since February. Here are five benefits of real-time payments.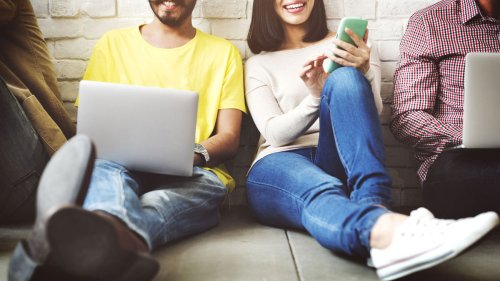 1. Convenience
Whether it be splitting the bill for a night out, buying a car without an envelope of cash, paying for emergency house repairs on a Sunday night, or even paying for a shipload of goods docked in the harbour, with instant payments, money can be instantly transferred at any time of the day, every day of the year.

The introduction of instant payments is also good news for companies wanting to sell and deliver products and services 24/7 and strengthen relationships with customers.
2. Better money management
There's nothing worse than not knowing how much money you have at your disposal, right? Instant payments allows for immediate access to transferred funds for consumers. For companies having instant access to funds 24/7 improves cash flow and the process of payment reconciliation. It could result in them renegotiating more favourable terms with suppliers and paying short-term or temporary workers more easily.
3. Lower costs for business
Using instant payments, digital payments could replace cash, cheques or real time gross settlement (RTGS) systems, meaning that transaction costs are lower. They could also lessen the need for expensive external financing. Also improved credit risk management and debtor management can result in lower costs.
4. Innovation
Instant payments, in combination with other developments such as Open Banking, are expected to spawn more innovative payment products in areas such as point of sale and e-commerce. This is expected to provide benefits and an improved experience for both the consumer and merchants.
5. Improved client experience
Using instant payments, companies can improve the experience of their customers. For example an insurance company immediately paying out a claim to a claimant, or an immediate refund from a service provider to a client on request to stop the service early.
The 'new normal' in Europe
ING, together with six other Dutch banks in the Netherlands, decided to introduce instant payments and it is expected that in the European summer of 2019, the vast majority of all payment account holders in the Netherlands will be able to send and/or receive instant payments.
In addition to the Netherlands, ING has also introduced instant payments in Belgium this year and supports a local scheme in Spain. In the coming years, ING wants to make instant payments the 'new normal' for credit transfers and enable instant payments in each of the countries in Europe in which it is present.