No kidding! Robot makes money fun
18 May 2017
...

min read
Listen
18 May 2017
Teaching children how to manage their money has traditionally been the responsibility of parents, grandparents and schools. But as children at one Dutch ING branch recently found out, there's a new kid on the block – one that's a little less emotionally invested than mum or dad!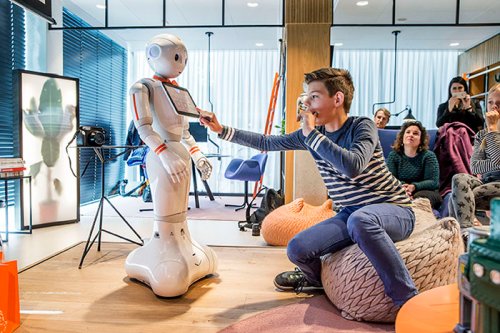 That new kid is Ginger, ING's own humanoid robot. And it made quite the impression on the nine to 11 year olds it was teaching about budgeting as well as making and saving money.

The children, all ING account holders, weren't perturbed at all by Ginger's presence. They were more interested in the robot's capabilities, particularly because many of them are already learning about coding.

This generation is growing up in a world that is increasingly digitised and automated. Growth in robotics is expected to rise and children are preparing to be a part of that. Little wonder then that there was so much interest in Ginger's abilities.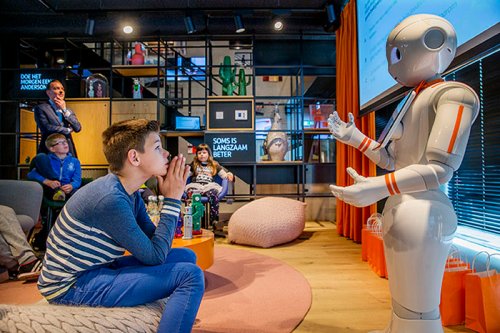 Ginger will be conducting monthly workshops at branches throughout the Netherlands. These are not only good for learning about money management, but also to introduce children to new developments in the fields of robotics and artificial intelligence.

But these developments shouldn't happen too quickly. Because as one of the children said: "Robots should also be able to sleep once in a while!"