Polish customers to benefit from ING and NN cooperation
18 December 2018
...

min read
Listen
18 December 2018
ING in Poland and NN Investment Partners have joined forces to improve services offered to the Polish retail customers.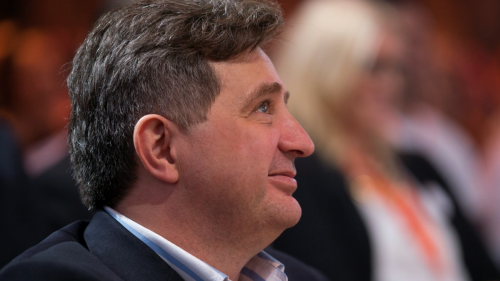 A cooperation agreement for ING to purchase a 45-percent stake in NN Investment Partners Poland will lead to additional savings and investment offerings for Polish customers. ING Bank Śląski will be able to distribute NN IP investment funds to the Polish retail market through the bank's branch network.
CEO of ING in Poland Brunon Bartkiewicz (pictured) said the deal was a catalyst for the bank to grow further.

"Although we pursue organic growth, we do not exclude acquisitions when a market opportunity arises that allows us to make our offer more attractive."

"NN IP is a proven and reliable provider of investment solutions and in the future a close cooperation between both entities will contribute to further development of our product offer," said Brunon.

"By partnering with ING in Poland, NN IP will obtain access to a wide distribution network, and in turn, the bank by holding 45-percent of shares will be able to participate in the company's growth."

NN IP CEO, Satish Bapat said the partnership would further strengthen its position in the Polish market and support a growth strategy of attracting third-party assets.

"NN Investment Partners and ING Bank Śląski will jointly offer investment funds to ING's retail client base and also provide pension solutions for ING's SME and individual pension clients," he said.

The transaction, subject to regulatory approval, is expected to be closed in the first half of 2019.

Related stories
---