There's ING, and then there's the rest
19 May 2017
...

min read
Listen
19 May 2017
Recognising the growing dominance of ING in Poland, Forbes magazine has named CEO Brunon Bartkiewicz as Poland's Banker of the Year. It's the third year in a row ING in Poland takes home this prestigious title.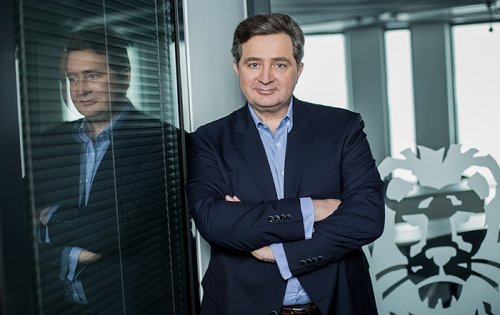 In naming Brunon, the judges said ING was the "most balanced bank in Poland, growing very fast while remaining safe and effective". Brunon, who became CEO in Poland in March 2016, was the clear winner, finishing 15 points ahead of his nearest rival.

"The only bank that could earn money in these hard times was ING. Its earnings per share were quite impressive," the jury said. In addition, ING, traditionally a savings bank in Poland, unveiled its lending capacity last year and went straight into the top five Polish lenders, boasting the biggest loan coverage.
Effective cost management
"As far as growth rate is concerned, ING has been in the lead for many years now," the jury continued.

"In the two previous ranking rounds, in which it won first place, the bank impressed us with its effectiveness. Profitable assets are one thing and the bank is managing its resources better and better, squeezing more and more from them."

In an interview with Forbes, Brunon, who was ING Bank's chief innovation officer before taking the helm in Poland, said cost-cutting was not new at ING.

"We have been doing this for years. We adjust cost levels to the scale of our operations on an ongoing basis."

What allowed the bank to work more efficiently even as client numbers doubled, was automisation.
Digital revolution
"The digital revolution enables each organisation to rationalise its costs, IT costs included. When we talk about bank costs, the first thing that comes to mind is 'too many branches, or too many people', while the key issue is proper IT cost management," Brunon said.

"By and large banks are technological institutions that provide services. Like Uber.

"Being innovative is our bread and butter."

Brunon stressed that this did not mean people would be replaced by machines. Even if only 10% of Polish clients visit a branch in six months, that's still 450,000 visits. While customers can do more and more for themselves online, when it comes to financial or retirement planning, the branches play an important advisory role.

Brunon's predecessor in Poland, Maglorzata Kolakowska, previously won the Polish banker of the year title three times.