Squads, sprints and stand-ups
23 November 2017
...

min read
23 November 2017
It saves time, encourages mistakes and Spotify and Google do something similar. It's ING's one Way of Working (WoW), which we introduced to deliver a better customer experience faster. Parts of ING already work this way and soon the whole company will be on board. So what's it really like, using Agile methodology at a multinational bank?
Name: Frank Heijster
Nationality: Dutch
Job title: Customer journey expert and product owner Forward Planning app
Already working in the new way? For three years



By breaking down product development into achievable steps, we get things done
When I saw the Agile promo video showing how Spotify and Google did it, I thought: "Seriously guys? We're a bank!" I admit, I was sceptical, but now we all work like this in the Netherlands. It's more informal, fun and saves so much time. I love that everyone wears jeans and sneakers – even our Board members.
In the 'old' organisation, I was a marketer, so I spent most of my time in meetings, convincing managers of my good ideas. By the time they'd convinced their managers, and they'd found IT capacity to develop it, the idea was often outdated. Now we have marketers, software developers, coders and security people, all in the same room, working in a 'squad' on the same task – it really speed ups the process.
We just launched an app to help private banking customers plan their finances, called Forward planning – they love it! We definitely couldn't have done this using the old business model.
I'm a product owner. I give my squad things to do in 'sprints' of two weeks, like working on a state-of-the-art chart that shows customers all their assets. It can be difficult sometimes, getting things done in two weeks. And the chapter – a team with people from the same discipline sharing knowledge – doesn't always work in practice. I've found myself in a chapter with risk managers but would expect to be with other marketers.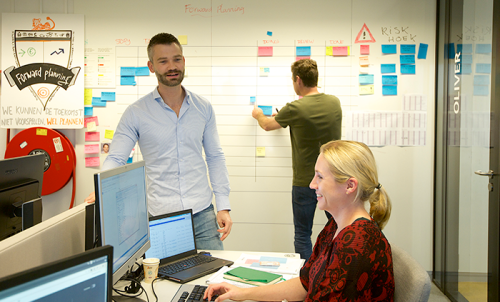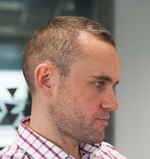 Name: Bartłomiej Korus (Bart)
Nationality: Polish
Job title: Product owner Data and Configuration
Already working in the new way? Almost a year




Any decisions we made before, involved management. Now it's between me, my customers, and my squad
I was terrified when I heard I would have to change the way I worked. But after a two-day course, I was a big fan. Why didn't we think of this before?
On the first day, we discussed what our product is, who our customer is and the tasks we should take to the first sprint. Everyone in my squad was from a different discipline, like IT designer, administrator or security specialist. Our first two-week sprint was to improve the quality of data in the Configuration Management Data Base. That's a warehouse for information about ING's software and hardware.
Every day starts with a 15-minute discussion of what we did the day before and our plans for that day. These 'stand-ups' are short, quick and to the point. They're great for solving problems as soon as they come up.
Mostly, I love the autonomy. Any decisions before had to involve management, but now it's between me, as product owner, my customers, and my squad.
Previously, colleagues might have asked the developers to "just do this one small thing for me". Now, they come to me, the product owner, and I decide if it's a priority. That isn't always easy. We don't always have enough people or time to meet the customers' demands. And because working this way is so transparent, we are more aware of our backlog and what still needs to be done.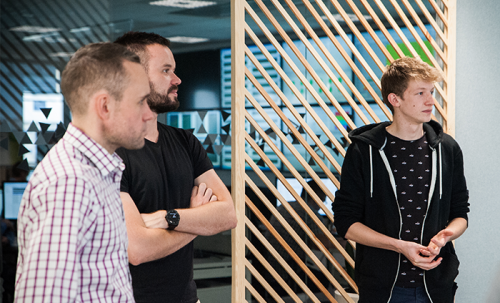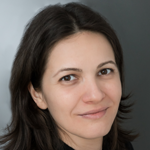 Name: Alina Iacomi
Nationality: Romanian
Job title: Head of Transformation Office, ING in Romania
Already working in the new way? Only for a month



The quarterly business reviews mean transparency, predictability and greater certainty of execution
In March, we decided to focus on two things in Romania: bringing value to our customers in a better and faster way, and helping our colleagues feel even more empowered.
As Agile Transformation Lead in Romania, I visited Poland and the Netherlands and saw Agile in action. I believed in it from day one.
We now have 10 delivery tribes – teams of people with multiple skills and the same scope and focus; covering retail, mid-sized corporate clients and bank-wide tribes serving particular areas in all customer segments. We also created a team of Agile coaches who support our colleagues in the multi-disciplinary teams, or squads.
What I enjoy most is how it brings people together: IT, channel management, marketing, business intelligence. Everyone seems more aware of their impact on the customer. Now, if there's a problem, it's everyone's problem.
Another change is the Quarterly Business Review (QBR). By meeting every quarter and setting our priorities for the next three months we can better anticipate future needs and make them visible more easily. I like this predictability.
If I had to summarise our experience for colleagues who didn't go the agile way yet, I would say that change is rarely easy, but in this case it's worth it.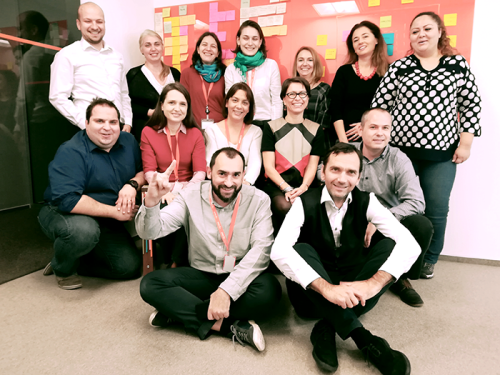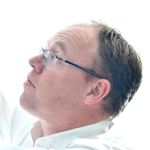 Name: Hendrik Pothof
Nationality: Dutch
Job title: Head of value chain Lending, Wholesale Banking
Already working in the new way? No, but we will be soon



There's a lot of problem-solving power in the teams
I'm excited about our transition to the one Way Of Working, planned for the first half of 2018. I believe it will help us accelerate by creating more autonomy, fewer dependencies and being more fun!
As head of the value chain Lending in Wholesale Banking, one of the things I do is setting priorities for our delivery teams – the people who create the processes and systems for a lending product.
We already use Agile tools, like 'BizDevOps' teams, with people from the business, operations and developers. Instead of only twice a year, we can now implement monthly changes in our lending products. And if something technical went wrong before, departments would discuss who should solve the problem. Now the BizDevOps team just does it! It's not only management that must do the thinking to solve problems.
There are challenges. Since Wholesale Banking operates globally and offers a wide range of product features, we will need to get our head around how one WoW will work in our business. But I hope we can just get on with it, fast. I've come up against a personal challenge too, because I'm a bit of a control freak. The new WoW means giving people autonomy, so I need to back off!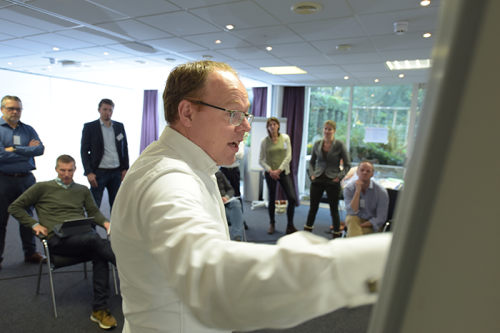 Related stories