Tanate Phutrakul – a team player
04 December 2018
...

min read
4 December 2018
Earlier today, ING announced that Tanate Phutrakul will become our new CFO as from 7 February 2019. Tanate has been with ING for 10 years, and will move to Amsterdam with his family soon. We caught up with him to get to know him a little better.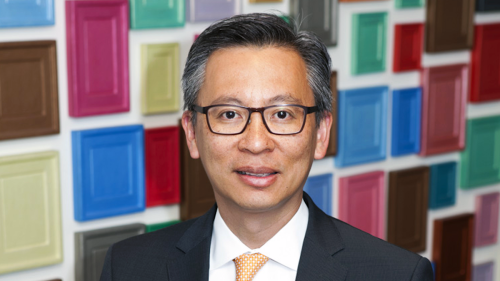 Ten years ago, you decided to grasp the opportunity and move from Asia to Europe to join ING, bringing your family along. Was it difficult to make that move?
It wasn't easy to leave behind friends and family and Bangkok, the vibrant big city that I grew up in. But I'm very much a person who wants to experience new things in life, visit new places. It's also what I advise other people to do in their careers: you only live once and you should do your best to try and experience new things.
Apart from your years with ING Barings in Bangkok in the late nineties, you joined ING in 2008, right at the start of the financial crisis. That must have been a challenging start?
It was. ING was going through a hard time, receiving State support and getting through the crisis. But crises weren't new to me. Before joining ING, I was chief financial officer at TMB Bank, one of the larger banks in Thailand. I had been through the Asian financial crisis in the late nineties and that experience helped me in those first years at ING.

What it had taught me was that when things go well, it's never as good as it appears. And when things look bleak, it's not as bad as people think. Life goes on – businesses that can adapt to changing circumstances survive and thrive.
I was proud to work for ING, to see how the whole organisation and the whole team came together, dealt with the challenges and reinvented the company to what it is today.
Now, 10 years after you joined, the bank is financially in much better shape. Does it make it easier to be the chief financial officer under the current circumstances?
It's different indeed, but not necessarily easier. When there is a crisis situation, a burning platform, you can galvanise the organisation quite quickly, everybody understands that change is needed. Today, there is less urgency, but we do have a big ambition and that is to be the relevant financial institution in a fast-changing environment. Many people have many different ideas of what that means. Aligning our people to deliver on our plans, that's the challenge for the business.

For me as CFO it's to make sure we spend our limited capital in the best possible way and help steer the bank from a financial perspective into that direction. That's always a balancing act. It takes human resource, it takes capital and it takes investments. I see it as my role, together with the rest of the MBB, to find that balance.
What will be your management style when working towards finding that balance?
I'm a team player and I like coaching people. I try to give people context about what we try to achieve. I want to give them the room to make their own decisions within that framework. But of course, I'll intervene more when things aren't going right.
Your new international role requires you to move to Amsterdam from Brussels, where you were CFO of ING in Belgium until October of this year. Will that be a big change for you?
Having a quick cheese sandwich for lunch instead of a hot meal like we had in Bangkok and Brussels, is something I'll have to get used to again. And the direct and sometimes blunt way of communicating will be different too. But both are efficient and I like what's behind that bluntness: it is a form of honesty where people really tell you what they think.
But looking at ING in Belgium and ING in the Netherlands the similarities are more important. The bank is orange in both countries. If you walk into an office in Belgium you feel just as much at home as when you walk into an office in the Netherlands. Determination to do something different, to really disrupt, to change what we do is visible in both countries. The fact that they're going through this whole transformation, bringing the two entities much closer together, is just another demonstration of the ING way.
Related stories