'The fastest bank will be the winner' – Ignacio Juliá Vilar
19 July 2017
...

min read
Listen
19 July 2017
Ignacio Juliá Vilar, ING's Chief innovation officer, was interviewed by El Mundo, the Spanish national newspaper.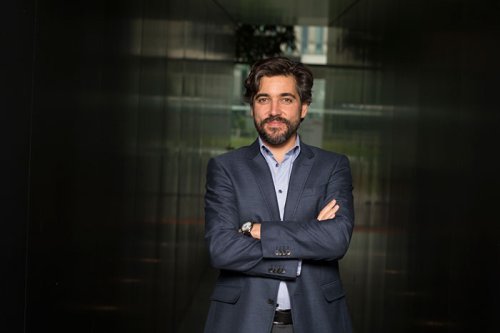 Juliá Vilar told El Mundo during fintech conference 'MoneyConf' in Madrid why banking in the future will be very different from the banking of today.

''Banking is going digital because customers are going digital. If you do not travel down the same path you'll no longer have points of interaction with your customers and business becomes less feasible.

"Access to services that have been exclusive is becoming widely available. And that's why we are working so hard: to stay ahead of whatever may come," he said.

Roles are changing
The downside of going digital is that less people are needed, and their roles are changing, Ignacio added. Earlier the branch offices could do transactions and transfers for customers, now customers use their mobile phones to do this. This is happening all over the world, and changes are happening fast.

"Every-one takes these changes seriously. Some banks go faster than others. And speed is important: the ones going the fastest and staying the closest to clients will be the winners''.

To keep up with the increased speed and more demanding customers, ING is building a 'platform' to help customers with everything from making payments (through ING or other banks) to buying a house or financial advice.

"What we want is our platform to become a benchmark in the market, which we believe is the way to go."

Read the whole translated interview here.
Related stories