The future of banking outlined in Copenhagen
07 April 2016
...

min read
7 April 2016

The future of banking is bright and the customer is the winner. But banks will have to innovate to keep up with the fintechs as customers will no longer need banks, but they do need banking.
This week almost 4000 people flocked to Copenhagen's Money 20/20 Europe conference for a look at the future of banking. Over 50 speakers from fintech companies with interesting names such as Signicat, Dwolla and Boku painted a picture of a world where traditional banks will compete for the customer relationship with small and agile digital disruptors. In this type of future, there might not be room for banks as we know them today, but there will always be banking.
"To be part of future banking, banks will have to make an existential choice: be the train tracks or be the train," Ralph Hamers told an audience yesterday of about 2000 representatives from the fintech, banking, and IT worlds.
Hamers explained how traditional banks need to either focus on becoming the train tracks, delivering super-efficient processes at the lowest possible cost with a strong focus on efficient balance sheet management or aim to be the train and do all they can to offer a differentiating customer experience. ING has chosen the latter. The Bank's Think Forward strategy is all about building a trusted relationship with customers by empowering them to stay a step ahead in life and in business, by offering them a banking experience that will convert them into devoted customers.
"To succeed we need to be agile, flexible and innovate continuously. This is where fintechs can be our partners, our friends, not our foes," Hamers said. "That is why we need to be here."
Customer experience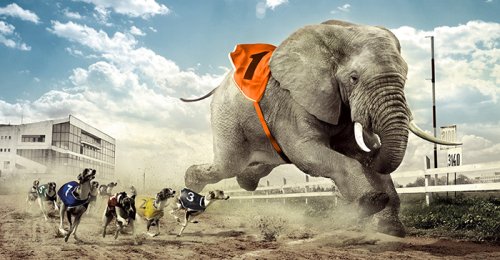 Thousands of fintechs from Europe and beyond exchanged ideas and business cards. They came in many shapes and sizes, but they share a common goal: to change the way people and businesses bank by improving their experience. They range from a peer-to-peer money transfer service that cuts out banks and makes currency exchange obsolete to an online service that searches for the highest savings rates on offer and moves the client's money to the relevant bank.
Benoît Legrand, ING's head of fintech who participated in one of the many panel debates confirmed the importance of seeing fintechs as potential partners. "We think the same way, we learn from each other and we complement. We have quite a few partnerships currently underway. But as I have experienced this week, I expect that there will be many more."
Unstoppable
To be that 'train' that a growing number of fans climb aboard, ING needs to innovate at a faster pace than ever before. The digital revolution in the banking industry is unstoppable and we need stay on top of it.
ING's long history of customer innovation has prepared it for this future. ING Direct, first launched in 1997, is considered one of the world's first successful fintechs. Hamers stressed how important building the right culture is – one that promotes collaboration and innovation, and accepts failure as a way of getting better: "We're lucky, because we have a head-start – we've always pioneered new ways of making banking easier."
"But that cannot make us complacent," said Hamers. "Copenhagen gave me plenty of energy and what I saw here confirmed my thinking that our Think Forward strategy is the right one. But we have to speed up as digitalisation is going much faster than expected".