The rise of the robots
08 July 2021
...

min read
Robotics. Just the mere mention of the word conjures up images of humanoids in science fiction movies with awkward speech patterns. But that stereotype has long gone. Many companies, including ING, have embraced the robotics revolution by introducing software robots that can automate monotonous, manual processes.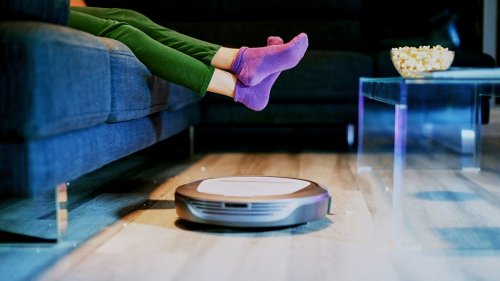 And while we're dispelling myths, here's another one. Robotic process automation (or RPA) is a new a form of business process automation technology. It's not. Software robots have been mimicking humans for more than 15 years. In fact, ING in Poland and the Netherlands adopted RPA before the term was even coined!

But why do companies, like ING, even use robotics? Under a backdrop of more and more processes, rising costs and a need to digitalise business processes, robotics can save time and effort. By automating simple and repetitive manual tasks, robots allow employees to spend more time on things that can make a difference. There's also increased speed and accuracy.

In 2017, ING set up a global centre of excellence for robotics to bundle together all of its knowledge and experience in this area and expand its use of robotics globally. ING now has more than 1,500 robots in operation to do a multitude of tasks. Here are four them.
1. Robotics as a service to customers
Despite technology being a vital part of any business, many smaller to medium-sized businesses especially, just don't have the means to invest in robotics and automation. Step in ING! The bank's robotics team in Poland have introduced a service called SAIO, an AI-powered solution that allows companies to robotise their business. SAIO can not only be used to automate financial processes, it can be put to work in other areas of a company where administration is needed like HR and logistics.

ING hopes this 'beyond banking' initiative can expand to other parts of the world with a pilot for businesses having already taken place in the Netherlands.
2. Need for speed when covid calls
At the height of the covid pandemic, many people were put in a difficult financial position. Some had lost their jobs or had their hours reduced. As a result, governments and banks introduced payment deferral programmes or payment 'holidays' that provided temporary cashflow relief. There were also requests from several governments to support businesses and individuals in need.

To facilitate this process, ING in Turkey, Poland and in Wholesale Banking were able to build robots in only two weeks. The robots, also used by other ING countries, contacted eligible customers and instantly processed the information into ING's loan and mortgage systems.

When it comes to quickly helping customers during uncertain financial times, robots are certainly a handy addition.
3. Nadia, the perfect 10!
Mention the name Nadia, and many of us think of the great Romanian gymnast, Nadia Comăneci. But ING in Romania have their own Nadia, a robot that can't do a double twist dismount but can automate some of the repetitive work required in the bank's Risk function.

So how does it work? Throughout ING, areas of attention/improvement in our internal control environments are registered in a database called iRisk. Nadia looks worldwide in this system to find entries with expired or imminent due dates. It asks the risk 'owner' to provide an update, which is automatically entered into the database. In doing so, Nadia replaces the need for risk managers to police due dates and saves employees time logging into iRisk and clicking through multiple screens.

Nadia has proved so successful that it has been introduced into seven ING countries. It was developed by employees from Romania who took part in an in-house Risk and Compliance innovation event.
4. Robots that can read!
And now for something completely different! Earlier on we mentioned that software bots have been around for many years, automating repetitive, rule-based computer tasks by simply mimicking the way humans work with applications. But what if robots could get smarter? What if robots could read? Well, they can thanks to artificial intelligence.

Using an AI algorithm, ING has been busy developing what they call an intelligent content service that has been trained to identify information in a document, say like an invoice or salary slip. This becomes particularly handy for customers, who in the future will only need to take a picture of a document with their mobile phone and send it to the bank rather than tediously filling out another form.

But it's not just documents that can be read. Photos, chats and other content can be processed automatically this way. That information is in turn processed in a fully automated way instead of manually which saves everyone time and money. It's a global initiative that helps ING to be a truly digital bank.
Related stories