The skipper and his banker
18 May 2016
It's a tough life, inland shipping. Long hours for little income. Still, Herman Knol can't do without it. With help of ING's Credit Restructuring and Recovery department, he's still in business. The short film 'The skipper and his banker', tells the story of an entrepreneur, his ship, his family, and his banker.
Even a bank digitalizing at high-speed can't do without the human touch. Especially in a business like Credit Restructuring and Recovery, a department that helps struggling SME businesses get back on their feet.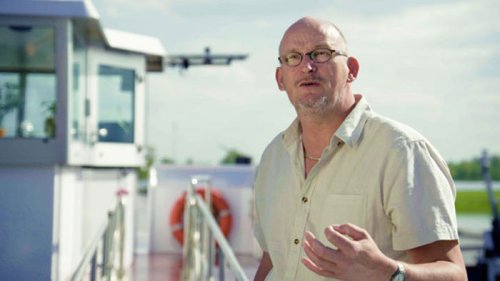 The purest form
"It is the clearest form of the human touch," says Alex van der Laan, the head of Credit Restructuring and Recovery in the Netherlands.

Alex's department, part of ING Netherlands, has 90 employees and serves around 2,500 small and medium-sized companies that are late on their payments.

"Contrary to what some people may think, we always look first at the business and the entrepreneur. Only after that, we look at the debt. If a business has a healthy core, we can talk about the debt. You only find that out by seeing the client, by looking the entrepreneur in the eye."

"We help clients that are not a step ahead but a step behind. By finding a solution, together with this entrepreneur, we help them see the future again. In that sense there is a direct link to ING's purpose."
Proud of his ship
One of those entrepreneurs is Herman Knol. He and wife Marga have been in the inland shipping business for 26 years – a business that has gone from generation to generation. He's proud of the ship 'Santina' that he bought in 2007. Shipping is a way of life, and he can't miss it.

But Herman pays a high price for being in this trade. Working day and night, he can barely survive in a market that feels threefold every whim of the global economy.

Three years ago, Herman became a client of Wim Tesselaar, credit risk officer in Credit Restructuring. Although the going is still tough, together they found a route for Herman to sail out of trouble.

In the video we follow Wim on a visit to Herman's ship. How is business now and what does the future look like for the Santina? And importantly, what makes Herman keep on going?
In the series 'The Step Ahead', ING clients talk about an important step in their life and/or business.