Diversity and inclusion
We promote diversity at ING not just because it is the right thing to do. We promote diversity because it's essential for delivering on our strategy.

And in order to stay a step ahead we need teams with a healthy mix of contrasting perspectives and backgrounds as they are more creative, faster to adapt and more inventive with their solutions.

At ING we encourage you to bring your whole self at work. Read the personal stories of some of our colleagues.
Our approach
As our business grows, the customers we serve are increasingly diverse. Giving them an unbeatable experience is central to ING's Think Forward strategy. To better understand our customers, we need a workforce that's as diverse as they are. At the same time, we want everyone working at ING to feel included and accepted for who they are, whatever their background or belief. This is the focus of our diversity and inclusion approach.

Inclusion is written in our Orange Code, which encourages us to help others to be successful. This is good for business, because when people perform better when they feel included and free to be themselves. To stay a step ahead we need teams with a healthy mix of contrasting perspectives and backgrounds as they are more creative, faster to adapt and more inventive with their solutions.
Discrimination
'Discrimination' includes any distinction, exclusion or preference made on the basis of race, colour, sex, religion, gender, political opinion, nationality or social origin, that has the effect of nullifying or impairing equal opportunity or treatment in employment.

Any distinction, exclusion or preference based on the inherent requirements of the job is not deemed as discrimination.

ING promotes equal remuneration for male and female employees for work of equal value and has policies in place to safeguard against discrimination.
What matters here
We expect our leaders to:
Speak confidently about ING's D&I approach and ambition for change.
Think about meetings and interactions with colleagues – who is being heard, listened to and who is not. Take steps to include all voices.
Be conscious of the decisions they make about people – are they objective or subjective?
Actively look for opportunities to introduce different perspectives into their teams, whether through external hires or short-term internal assignments.
Hire the person who will add the most value to the team, not just to meet targets.
All employees are free to be themselves at work:
Ongoing efforts to create change
We have shown we value diversity and inclusion (see 'How are we doing'), but we also recognise we have work to do. That's why we have introduced the 70% principle.

In a nutshell, it gives managers a basis for building mixed teams around appropriate dimensions of diversity. The principle strives for a 30% difference in team make-up. Managers will choose their focus but will keep in mind our global priorities – gender, nationality and age group – and the 70% principle.

We are aware that diversity is about more than these global priorities and will continue our efforts to include all people, no matter what their cultural background, experience, religion, sexual orientation, perspectives, viewpoints etc. This is just the start in our ongoing efforts to create meaningful change.

With this principle we acknowledge we need to do more, e.g. to make gender balance more representative, in particular in leadership positions. And of course, changing the balance won't guarantee everyone feels included or confident to contribute to ING's future candidly, openly and without reservation. But we have to start somewhere and inclusion begins by taking measures to get the mix right because only when the mix is right can the right mix work together to succeed in tomorrow's world.
Diversity Manifesto
We have a Diversity Manifesto (PDF 0,1 Mb) that applies to all employees worldwide.
Employee networks
ING has more than 20 employee networks globally that help us advance our diversity and inclusion efforts. These networks bring together like-minded people within ING who want to make a difference. They include networks promoting cultural diversity, for LGBT employees, for women, and for employees with a disability, among others.
How are we doing?
The following achievements show ING values diversity and inclusion, while recognising there is still work to do.
UN initiatives
UN standards of conduct for business on tackling discrimination against lesbian, gay, bi, trans, & intersex people
UN Global Compact's Women Empowerment Principles
ING supports and is committed to these UN initiatives because we believe that differences in age, background, gender, physical ability, sexual orientation and religious beliefs contribute to a stronger ING that is better equipped to respond to challenges and opportunities, and to support sustainable change in society. Endorsing these initiatives are important steps to demonstrate to ourselves and others that we take equality seriously, and a guide to how we promote equality in practice.

Bloomberg Gender Equality Index
ING is one of the 325 firms recognised in the 2020 Bloomberg Gender Equality Index as a company committed to a more equal and inclusive workplace. This is the fifth year in which we are included in the listing. The Index offers public companies the opportunity to disclose information on how they promote gender equality across five separate areas. These are company statistics, policies, community engagement, and products and services.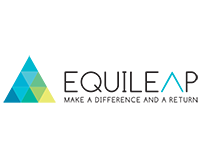 Equileap
In 2019, on the third year in a row, ING continues to take part in Equileap, the external assessment focused on gender equality. In the 2018 Equileap report on gender equality ING was ranked as one of the top 200 firms. Equileap is the first organisation that provides an in-depth cross-sector ranking that examines gender equality based on 19 criteria. The Equileap report assessed over 3,000 companies.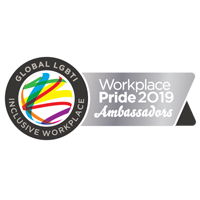 Workplace Pride Global Benchmark
ING is a founding partner of the 'International platform for LGBT (Lesbian, Gay, Bi-sexual and Transgender) Inclusion at Work'. It's activities include the International Workplace Pride Global Benchmark. This benchmark scores companies in seven areas and identifies best practices. In 2018, the Workplace Pride Global Benchmark raised their standards and ING scored a 46,3%. In 2019 to ensure that the Global Benchmark reflects progress being made in the past year and key areas of focus for LGBT employees globally, WPP have again raised the bar and ING scored 60,6%, placing us in the top tier and earning us the recognition of Workplace Pride Ambassador. This result indicates that we have made a significant progress this year!
Declaration of Amsterdam
ING has been a leader in LGBT workplace equality in the Netherlands since 2004 and was the first company to sign the Declaration of Amsterdam, a commitment to take leadership in creating a corporate culture where LGBT employees are valued, can be themselves and can realise their full potential.