A bank branch that feels like home
24 October 2017
...

min read
Listen
24 October 2017
ING in Belgium last week launched its first Client House, a place where, retail, business and private banking customers can walk in and enjoy a good coffee and receive personal service.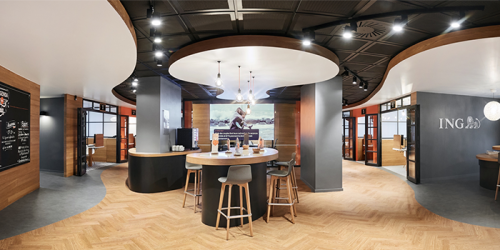 ING recognises the future is digital and personal and there is no place this can be felt more clearly than the first ING Client House in Wavre.

"A client house to me should feel like home," said Erik Van Den Eynden, CEO of ING in Belgium.

"There are moments in people's lives when they want to talk to a banker in a setting where everything is at hand to quickly take the right decision.

"The people side is as important as the digital aspect," he said.

Besides employees being on hand to offer banking services to customers, all of ING's digital tools are on display and people can wait or work, while having a cup of coffee.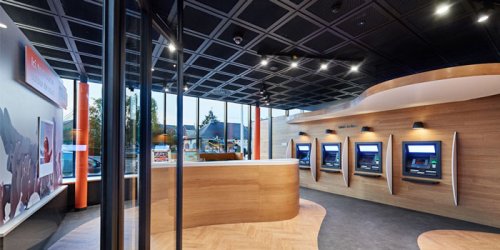 Modern meeting rooms
The Client House also has various meeting rooms each equipped with digital screens and video conferencing systems.

The client house concept follows interviews with customers, research on customer flows, bank office observations, and more. And since ING in Belgium and the Netherlands are gradually uniting into one business, the Dutch bank office in Amstelveen, which opened summer 2016, also provided inspiration.

Philippe Wallez, Head of Belgium's Retail and Private Banking said the Client House is the perfect illustration of ING's new strategy.

"It's the ideal combination of digital communication from home, and direct contact with customers.

"With this concept, we optimise our existing branch network and strengthen our relationship with local communities."

With this goal in mind, ING in Belgium expects to open another 15 client houses by the end of 2020.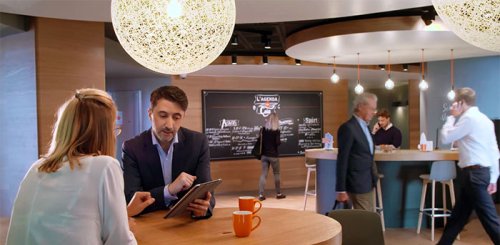 Community connection
The Wavre Client House hopes to also strengthen the relationship residents have with the city. Located in central Belgium and home to around 34,000 citizens, local news and events can be announced on the community wall, while the open spaces and meeting rooms are open to local associations.

So if you're in the neighbourhood and need a work space, don't hesitate to reserve a spot in this bank branch of the future.
Related stories