Arte Viva: there's no limit
13 October 2016
...

min read
13 October 2016
Fingers getting trapped in doors: it's the main reason why young children end up in hospital. And it's easy to prevent.
The short film "Arte Viva: there's no limit" portrays a Dutch entrepreneur who takes the world by storm with finger guards and other child safety products. Rob Marcus is always dreaming of next steps, also for the benefit of his extraordinary workforce.

In 2015, Arte Viva was one of the 10 winners of the Orange Trade Mission Fund (OTMF), an initiative of ING, KLM, the Dutch SME association and the Ministry of Foreign Affairs.

"The world is our market place," said Marcus.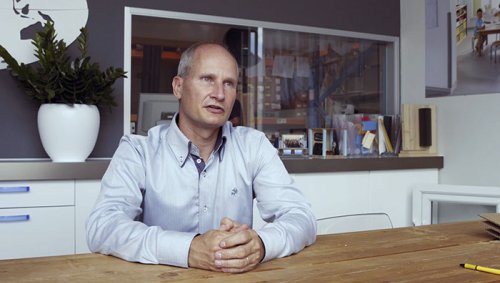 Arte Viva currently exports to 65 countries and, with a little help from the OTMF, there seems no end in sight to their commercial expansion.

But there is another, unexpected side to Arte Viva. And that's the company's workforce. People with a disability, who put the finger guards in boxes before they are shipped all over the globe.
In the series 'The Step Ahead', ING clients talk about an important step in their life and/or business.