Benoît Legrand to step down as chief innovation officer
10 December 2020
...

min read
Listen
Benoît Legrand, chief innovation officer and CEO of ING Ventures, has decided to leave ING on 31 March 2021 after more than 20 successful years with the company. He has been working closely with Annerie Vreugdenhil, head of ING Neo, to ensure a smooth transition of all innovation activities to ING Neo, the bank's new innovation organisation, due to be implemented on 1 January 2021.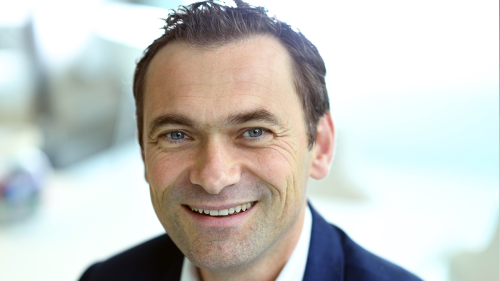 "Benoît has played a crucial role in leading innovation at ING to where it is today and in building our reputation in innovation in the banking sector. Together with the team, he has built a strong base for our future, as recognised by numerous awards," said Steven van Rijswijk, CEO of ING.

"I'd like to thank Benoît for the way he embraced and lived the ING values and for his highly valuable contribution. I wish him all the best in his future endeavours."

Prior to his current position, Benoît was country manager of ING in France until 2015. He has held different positions in Belgium, Singapore, Poland, the Netherlands and France in Wholesale Banking, Retail, Private Banking and Direct Banking.

ING Ventures was established under Benoît's leadership. ING's €300 million fund, which holds more than 30 investments, was named most active fintech corporate venture capital in Europe in research by Atomico and Dealroom.co, and includes successful fintechs like WeLab, Fintonic and Cobase.

More than 10,000 employees have been trained in PACE, ING's innovation method, and promising scale-ups have been launched from ING Labs. For example, Yolt, an open banking platform which now has 1.6 million registered users.
Related stories