Doing IT for themselves!
22 March 2018
...

min read
Listen
22 March 2018
It's a man's world. At least when it comes to working in IT. In the developed world, less than 25 percent of jobs in IT are held by women and as few as five-percent make it to management level. While these figures vary from country to country, there is no doubt women are underrepresented in one of the world's fastest growing industries.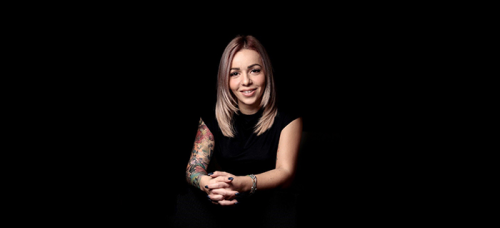 But with International Women's Day being celebrated recently, it's not all doom and gloom. We talk to three tech-savvy ING women, Patricia, Florina and Jiřina, who have broken through barriers to create a niche of their own. They reveal how they came into IT, why they chose ING and even some of the differences between men and women.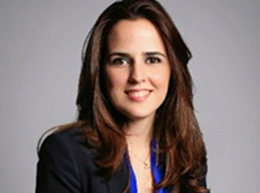 I have a bachelor's in computer engineering but also two master's degrees. One with an emphasis on microelectronics and the other in network economics and digital innovation. Growing up, I didn't necessarily see myself working in tech. But I chose this career because of the possibility of constructing new things from zero. I've stayed in it because my passion for it has grown and because it seems a privileged moment in history to be in this sector. Tech can transform the world and I want to be part of it.

I chose ING because of its ambition and its current transformation. We want to be recognised as a tech company, not only a bank. Also, with our One Way of Working, we are not just copying someone else's way of doing things. We keep our own identity and we are proud of it. I'm more excited being part of the construction than just applying it. Being 'orange', and the culture that comes with it, allows us to do that.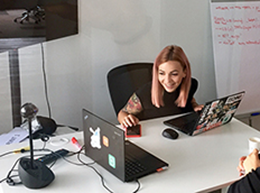 I had been an ING client for a couple of years prior to coming across a LinkedIn job recommendation. My first thought was: "If this bank offers such user experience and products to their clients, something amazing must be happening there!"

Growing up, I was into maths in a big way and determined to pursue a career in it. I studied statistics and economic informatics at the Faculty of Cybernetics. It was a university assistant's infectious excitement for database functionalities that convinced me database development was what I wanted to do. The moment I graduated I knew what I wanted to do and got a job in that field.

Romania has one of the highest levels of women in tech across Europe, almost 30 percent, so things are a bit better here compared to other European countries. At school we're taught the basic principles of coding: algorithms, the core of programming languages and systems. At that point, programming is mostly technical, sometimes abstract. There isn't much room to be creative or be personal in what you do, unless you are very lucky to have an inspiring teacher.

The ING Way of Working is different from anything you can find in other IT companies from Bucharest. 'Empowering people' is at the heart of our organisational culture. But with this comes responsibility, as it implies end-to-end ownership. Implementing this is challenging given our cultural background.

Women put a little more effort in creating and keeping a pleasant work environment. Mixed teams have a different vibe from 'men only' teams.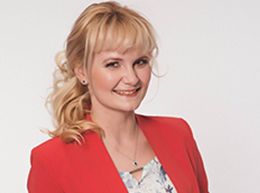 Growing up, my childhood dream was to become a teacher. I studied maths and geography but my husband (boyfriend at the time) studied IT and I sometimes joined him for IT lessons. We also spent our free time learning HTML, SQL, etc together. Ironically, he now works as an HR manager while I continued my career in IT.

I accepted an invitation for a job interview at ING last year for two reasons. Firstly, ING is known as an online bank. I believe this business model is the best for the future of banking. And online means technology and quick development. The second was ING uses the Agile methodology. Many other companies are talking about it, but only few are truly applying it in their day-to-day business. It enables people from business, operations and IT to work effectively together. It's great that the Czech Republic will start working Agile this year, using all the experience of other countries.

Why so few women work in IT? Maybe it's because a career in IT still has a specific reputation among women. My advantage was that I met quite some IT people during my studies. From my own experience, I don´t see big differences between men and women working in IT. Although I believe that women can bring a different perspective and dynamic to mostly male teams.

The advice I would give girls currently in school that are thinking about getting into IT, is to talk to women working in tech or meet people who study IT. Also, don't be afraid to send your CV, and consider starting as an IT or Customer Intelligence trainee!
Related stories
---