Fintonic secures additional funding from ING Ventures
12 April 2019
...

min read
ING Ventures, the venture capital arm of ING, announced yesterday a further multi-million euro investment in Spanish-based fintech, Fintonic.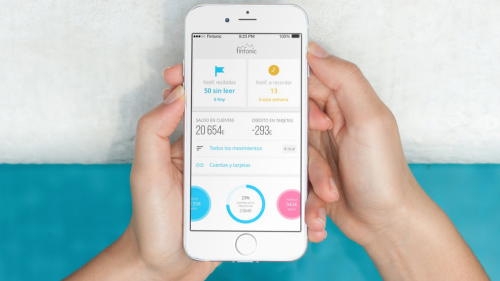 Fintonic is the leading finance app in Spain, and allows users to manage their personal finances better by solving their financing needs and helping them to save.

ING led the €19 million funding round with contributions from 10 other investors. In doing so, ING increased its stake in Fintonic from 15 percent to 22 percent.

ING announced its initial investment in June 2017.

The personal finance platform has seen a 74 percent increase in active users over the last 14 months. It now has 700,000 active users and has been downloaded more 2.8 million times.

In addition to Spain, Fintonic also has a presence in Chile and Mexico.
ING Ventures, is a EUR 300 million fund that invests in fintech companies around the world. It is building a portfolio of investments to help ING accelerate the pace of innovation. An important element of ING's innovation strategy is partnering with and investing in fintechs. Over the years, ING has launched its own innovations, but scanning the outside world for services that help create a differentiating customer experience has also been part of the bank's approach. The mission of ING Ventures is to help entrepreneurs build businesses that empower customers to stay a step ahead in life and business.