Five fintechs in pilot project
13 October 2020
...

min read
Listen
Imagine a tool that helps migrant workers manage their finances, or a platform that connects farmers and fishers directly to buyers. Those are two of the five start-ups to benefit from ING and UNICEF's Fintech for Impact project in the Philippines.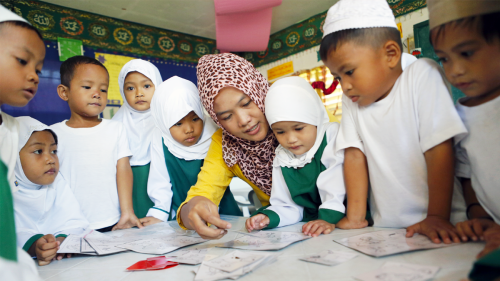 The pilot project, announced in December 2019, invests in and mentors start-ups that are building financial technology to positively impact children, youth and families.

This is especially important now, as many families struggle to stay afloat as a result of the coronavirus pandemic. There could be long-term negative consequences for children. As the world starts thinking about how to build back better, we can make a positive impact by investing in fintechs that provide solutions for the communities that are struggling.

"We are very pleased to collaborate together with UNICEF and the startups in this great initiative. At ING we would like to empower people to make better financial choices. We are continuously working on ways to support people in navigating financial challenges to have a positive impact on their financial well-being. We currently have more than 200 active partnerships with fintechs. We will share our experiences and the lessons learned with the five start-ups." said Benoît Legrand, chief innovation officer at ING.
Investment and mentorship
ING and UNICEF have identified five start-ups (see box-out) that will receive an equity-free investment, which means we won't gain any ownership of the companies. They'll also receive invaluable technical and business mentoring from UNICEF, ING and other experts over a 12-month 'incubation' period.

We'll support them in making improvements to their products. This could be through testing with a new user group, incorporating a new element into their existing solution, or even building a new solution altogether.

New digital financial tools that are designed responsibly and with attention to the specific needs of young people, children, and families have great potential. They can help build economic security, encourage more equitable access to services and lift the financial barriers to opportunities for improving their lives.

We're supporting open-source solutions because we want to contribute to the growing body of digital public goods — technology tools and services that are available for all to adapt and use.
Related stories