ING and UNICEF partnership expands into fintechs
16 December 2019
...

min read
Listen
ING and UNICEF Innovation are introducing 'Fintech for Impact' in the Philippines as an expansion of our partnership.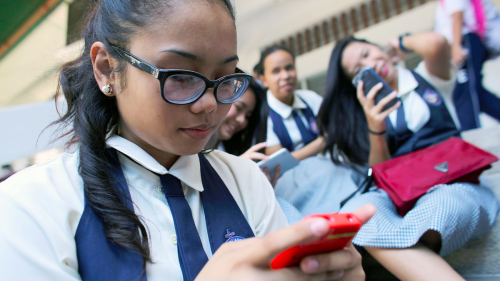 This pilot programme will identify and invest in fintech start-ups that aim to solve financial and banking challenges for young people in the country.

The Philippines is the second-fastest growing economy in Asia. The country has a large and tech-savvy youth population, but youth are faced with stark inequalities related to education, future opportunities and health. These inequalities are highly dependent on the geographic location and economic situation they're born into.

"Recent innovations in digital banking and financial technology have revolutionised the way we do banking and made financial inclusion closer to reality," said ING Philippines country manager Hans B. Sicat. "Fintech companies are our allies in building a more inclusive economy that will benefit everyone. Now, we are giving fintech start-ups an avenue to grow and become industry leaders of their own."

The programme will invest up to $100,000 in up to six fintechs that create technologies to address challenges in financial services, credit, insurance, transparency or financial education. The technologies will likely be in the areas of blockchain, machine learning, data science, virtual reality or artificial intelligence.

The aim is to build economic security, encourage more equitable access to services, and lift the financial barriers to opportunities.

"With the growth in digital technologies, I hope fintech start-ups building new tools will focus on products and services that could help more families and young people, bridging the service and financial gaps and ultimately leading to a reduction in poverty," said Oyunsaikhan Dendevnorov, UNICEF Philippines representative.

ING and UNICEF have a long-standing partnership. Our Power for Youth programme aims to empower the next generation with the 21st-century skills and tools they need to be future employees, entrepreneurs, and leaders of their countries.

As a large global company, ING has a responsibility and an opportunity to make an impact in the world. We focus on the areas where we can make the biggest impact, one of which is in improving financial health. We believe financially healthy people contribute to a healthy economy and help drive social progress. This new pilot programme is in line with that. It also promotes sustainable and inclusive economic growth as part of the UN's Sustainable Development Goals.
Related stories