Empowering youth like Filip to thrive in tomorrow's world
20 November 2018
...

min read
In their final year of high school in Montenegro, Filip Trojanovic and his friends organised a concert with local bands. It was their way to give back to the community where they grew up.
In 2018, Filip was one of 350 Upshift workshop participants in Montenegro. These workshops are part of the ING and UNICEF Power for Youth partnership, aiming to provide adolescents with 21st century skills like problem-solving, critical thinking and leadership.

Another important 21st century skill is collaboration, as highlighted by Filip: "Previously, I was quite stubborn. Now I understand better how things work, and that the best solution is not necessarily one that I've proposed, but one that connects people with different opinions."
Solving problems, helping the community
It's Universal Children's Day on 20 November – time to consider that globally more than 200 million adolescents are out of school and youth unemployment is three times higher than the rate of adults.

Twenty-first century skills help adolescents like Filip identify issues in the community and wider society, set goals, and problem-solve with resilience and determination. As a result, they contribute to a self-reliant society, which is part of ING's approach to sustainability.

Inspired by the concert they organised, Filip and his friends worked during the workshop on establishing a local youth club. Next thing that happened was their idea sparking similar initiatives and local youth clubs started popping up in the cities of Bar and Plav.

Aside from Montenegro, Power for Youth focuses on adolescents in Kosovo, the Philippines, China and Vietnam.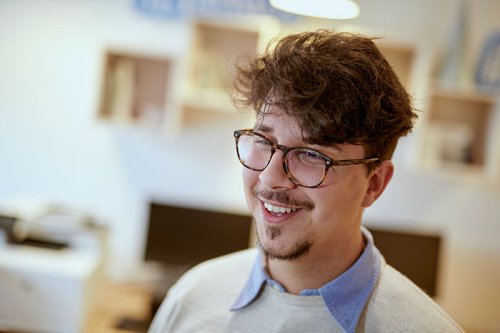 Determination in Vietnam
In Vietnam, Power for Youth's Upshift workshop focused this year on adolescents with a disability. Their potential is often not seen by society, while they have much to contribute. Like Vo Dang Khoa, who became visually impaired after an accident.

He takes the bus every day from his home town to university. "I was frequently abandoned and ignored by the bus driver," said Vo Dang. "Friends of mine even had even worse problems. They were dropped off at the wrong bus stop, causing significant distress."

Together with his workshop team, Vo Dang worked on making the existing mobile app 'Moovit' friendlier to the visually impaired. In their version, the system would automatically navigate the current location, identify the bus number, anticipate waiting time and verbally inform the passenger in advance.

"There are a lot of blind students who experience difficulties traveling every day. I want to help them and myself have easier access and safer road trips."
Making impact in Kosovo
With the partnership, ING and UNICEF want to give adolescents the opportunity to create real social change. An example is 3DX, a 3D printing company that creates smartphone cases and employs youngsters and adolescents with Down's syndrome. (The X refers to the extra chromosome that causes Down's syndrome.)

Eglantinë Avdiu got this idea when she joined an Upshift workshop in Kosovo as part of Power for Youth. As a psychology student, she engaged with young people with Down's syndrome in the past.

"I noticed that most of them were extremely adept and can develop their skills, if given the chance. But in Kosovo, most young people with Down's syndrome have little to no opportunities for growth."

So she created a social business where youngsters and adolescents with Down's syndrome can learn skills like operating a 3D printer, designing, collaborating and communicating ideas, and get paid for the work they do.

3DX now employs four young employees as well as two interns and Eglantinë hopes to expand these numbers as sales increase. So far, the prospects look good. People all over Kosovo order personalised cases and some big companies have even requested up to 100 cases for their employees.
These stories embody what the ING and UNICEF Power for Youth partnership is all about: positively contributing to the lives of children. We don't want to wait until they find themselves unemployed and without prospects, but prepare them to be the future entrepreneurs, the future workforce and the leaders of their counties.
Related stories