How to save while spending
20 October 2020
...

min read
Listen
Yolt, the ING-backed smart money app, has launched a series of innovative features to help people save through small tweaks to their daily routines and easy automatic actions within the app.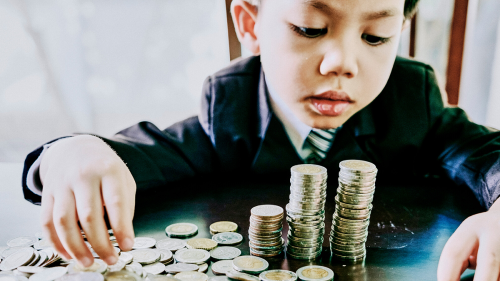 People's relationship with money has drastically changed in 2020. Research by Yolt shows that despite people trying to save money during the corona crisis, 65% were unable to*.

"Whether it's to free up money for a rainy-day fund, stash some cash away for Christmas or to pay off debt, saving has never been more important," said Pauline van Brakel, chief product officer at Yolt.

The new features include an option to round up purchases to the nearest euro or pound, for example, and automatically put the 'extra' money into a 'money jar'.

The new money jar feature also offers handy tips and reminders for users to increase their savings. It's trained to recognise and save refunds, salary raises and even bonuses.

Users can switch on automatic options like 'the cashback collector' and earn cashback rewards with their favourite retailers, or activate 'the set saver' to automatically move money from their Yolt account to the money jar either daily, weekly or monthly.

The launch of Yolt's updated app aims to help users save while they spend, addressing the pressing feeling people have to save for an uncertain future, while recognising that life and goes on, according to Pauline.

The updated Yolt app is available for UK users from today.

Yolt is a venture of ING, one of the many ING has launched out of its innovation lab.
* In July, Yolt conducted a survey of UK adults that revealed that despite the majority of respondents (61%) claiming to have had positive intentions to save money during the corona crisis, in reality only 35% actually managed to increase their savings habits.
Related stories