Nicolas Weng Kan the new of CEO of Yolt
10 July 2020
...

min read
Former CEO of Google Compare and Confused.com Nicolas Weng Kan, is the new CEO of Yolt.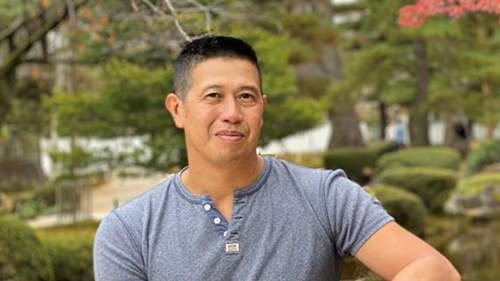 Nicolas, who has spent the last 15 years in a variety of roles in the UK, Taiwan, Japan and China, replaces founding CEO Jan Frank Risseeuw who moved to a new role within ING.

Starting on 15 July, Nicolas will be responsible for managing both Yolt, the award-winning smart money app, and Yolt Technology Services (YTS), the leading open banking provider in Europe.

Described as a champion of product innovationand digital excellence, Nicolas has also led successful start-ups, having launched Quickquote, Motormate and most recently ONEZERO-ME, a digital credit and risk scoring start-up.
Bright and talented team
Nicolas said he was thrilled to join such a bright and talented team across both Yolt and YTS.

"The world as we know it is changing and it's the companies who can deliver innovation excellence who will thrive for the good of their customers.

"Now, perhaps more than ever, is when open banking adoptionis likely to have a transformative impact, whether that's delivered through innovative money apps like Yolt, or as a service to
companies looking to bring new solutions to market quickly and efficiently," he said.

ING's chief innovation officer, Benoît Legrand said ING's Think Forward Strategy means we are committed to thinking beyond banking, making it clear, easy and available anytime, anywhere.

"ING was recently voted as the 'Most innovative bank in Western Europe' and this is because we continue to deliver on our strategy to grow concepts into scale-ups like Yolt, who are already making great waves in disrupting the traditional banking model, with over 1.5 million registered users in just three years."

Both the Yolt app and YTS are ventures of ING, forming two of the many initiatives ING has launched out of its innovation lab.
Related stories