ING Nederland fonds invests in financial self-reliance for young people
21 January 2021
...

min read
When young people reach adulthood they have to manage their own finances. But because of a lack of experience, they run the risk of building up debt. That's why volunteers from Humanitas Get a Grip teach people between the ages of 16 and 27 how to manage their money.
The aim is to make them self-reliant and help keep them from getting into debt. The ING Nederland fonds will support Humanitas Get a Grip with €328,000 over the next two years, ensuring it can double its reach in the Netherlands and help more young people.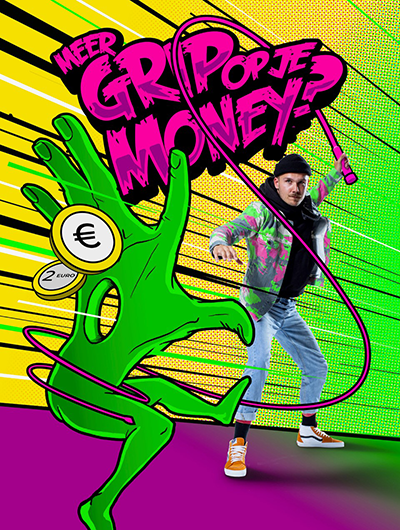 After they turn 18, young adults may encounter money issues from having to pay their own health insurance and mobile phone subscription, doing their own food shopping, paying tuition or taking out a loan. Since the start of the coronavirus crisis, the likelihood of young people running up high-risk debts has increased further. That's because many have a small financial buffer and work in sectors that are being hit hard by the crisis. This makes helping young people with financial problems more important than ever.
Debts are stressful
The ING Nederland fonds and Humanitas Get a Grip are joining forces to make even more young people financially self-reliant.

"Debts are stressful, especially if you're young. That's why it's important for young people all across the Netherlands to be able to access help on time," said Kirsten Ottens, director of the ING Nederland fonds. "It's the reason why we've opted to work with Humanitas Get a Grip. Together we want to ensure that as many young people as possible are free of debt and remain that way."

The Get a Grip programme offered by Humanitas pairs young people who have looming financial problems with a volunteer or buddy. Gradually, they learn how to manage their money and to get an overview of their finances. If money issues are threatening to get out of hand, the buddy helps them to find a solution. The buddies are given training and supervision by Humanitas so that they can offer the best possible support to young people. Ultimately, the aim is for the buddies to be no longer needed and for young people to be able to fend for themselves financially.
Doubling the impact
According to Peter van Zoeren, project leader of Get a Grip, the scaling up of the programme is fantastic news for young people who need support:

"The help offered by our volunteers is needed more than ever," said Peter. "The investment provided by the ING Nederland fonds will allow us to help these young people across most of the country and will double the impact of the programme."

Thanks to the support from the ING Nederland fonds, Get a Grip will be able to grow from 19 to 39 departments over the next two years and approximately 400 additional young people can be helped. Special self-help packages will be developed and distributed to young people who are able to solve their financial problems on their own. This is expected to reach another 550 young people.

The support offered by the ING Nederland fonds to Get a Grip is part of ING's global Covid-19 response. Communities all over the world are faced with the short-term and long-term impact of the coronavirus crisis. It is important to ING to support customers and the societies ING operates in, as well as to contribute to the financial health and resilience of people and businesses. More information about ING's response to Covid-19 can be found here.
Related stories