ING creates world's first sustainability improvement fund financing
16 October 2019
...

min read
"As a bank we aim to promote socially responsible behaviour among the funds and fund managers we finance so we encourage ESG improvement in portfolio companies by incentivising their shareholders," said Herry Cho, ING's head of Sustainable Finance in Asia.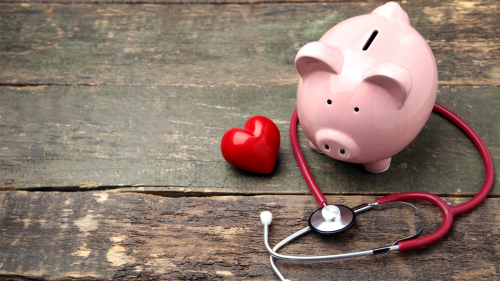 The $65 million three-year revolving capital call facility is the first of its kind in the global fund finance industry which is currently worth $400 billion, according to Preqin, a leading data source for alternative assets (investments that are not considered mainstream). The facility pegs the interest rate of Quadria to ESG performance targets set on the fund's investment activities.
How will we measure?
The set of ESG metrics is based on key performance indicators provided by B Analytics, a data platform that measures impact for investors, fund managers and individual companies; Quadria's own ESG framework; and an independent materiality assessment. The client's interest rate will go down if B Analytics' yearly assessment proves that Quadria is meeting its sustainability targets.

"It was a meeting of minds when ING first brought this up with us. Quadria Capital is a company that focuses on positive investment returns with constructive social impact by increasing and improving accessibility and affordability to healthcare in South and Southeast Asia," said Abrar Mir, managing partner at Quadria Capital.
Another sustainable finance first
The sustainability improvement facility is the third financial product ING launched to help improve the sustainability performance of clients. In 2017, ING was the first financial institution globally to launch the concept of a sustainability improvement loan when we collaborated with health technology company Philips on a €1 billion syndicated loan that had the interest rate coupled to the company's sustainability performance and rating. We have participated in 67 since then.
This year, we announced the world's first sustainability improvement derivative provided to SBM Offshore, a global company that supplies floating production solutions to the offshore energy industry.

"We are delighted to bring ING's sustainability expertise to the $400 billion fund finance industry through this transaction. We believe this will be the catalyst for many more similar deals in Asia and globally," said Herry.
About Quadria Capital Management
Headquartered in Singapore, Quadria Capital Management focuses on the healthcare sector in developing Asia. Quadria partners with promising regional healthcare companies and, with its active investment strategy, helps them grow into regional leaders while creating solid returns to investors. The company's belief is that positive investment returns and constructive social and financial impact must go hand in hand.
Related stories