ING investment a boost for German SMEs
04 June 2018
...

min read
4 June 2018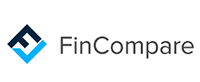 ING's commitment to providing the very best customer experience for clients isn't restricted to just its own products and services. Such a commitment is also prevalent in its partnerships and investments, the latest being an investment in Berlin-based fintech, FinCompare.
FinCompare, who entered the market in February 2017, gives corporate customers a quick and independent overview of their financing options.
Announced today (4 June 2018), ING's investment via ING Ventures, is part of a round of financing for FinCompare that saw EUR 10 million raised.

Stephan Heller, founder and CEO of FinCompare said we are pleased to announce the entry of ING Ventures, one of the pioneers of digitisation in the banking sector, as a new strategic investor.

"Together with UNIQA and Speedinvest we have, with ING Ventures, an experienced and internationally acting invest or team at our side," he said.

Benoît Legrand, Chief Innovation Officer and CEO of ING Ventures Benoît Legrand added ING Ventures was launched to invest in fintechs that create a differentiating experience.

"This investment in Fincompare is one that will enable the introduction of this solution to SME customers in Germany. It's a big market segment in Germany, and one where you can truly make a difference in making the lives of entrepreneurs easier."

Benoît also said the investment helps ING to realise the bank's ambition to develop a 'go-to' platform for financial needs.

Despite the investment from ING and other bodies, FinCompare will remain independent, an important part of being a comparison platform.
Related stories
---