ING ranks fifth in Forbes for blockchain
ING is one of the pioneers of blockchain in the financial sector. This work isn't going unnoticed – we're ranked fifth among global listed companies with the highest blockchain potential for 2019 in Forbes.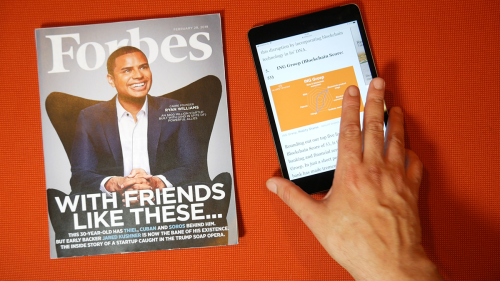 "It's really rewarding being part of a team recognised for the work it's doing globally in blockchain technology," says Scott King of ING's blockchain innovation team. "This is quite an achievement and really encourages us to build on the work we do."

The article in Forbes cites a methodology created by the investment firm Reality Shares that identifies companies on the forefront of blockchain technology. ING ranks fifth, after IBM, Alibaba, Fujitsu and Mastercard.

"In just a short period of time, the bank has made tremendous efforts to build a presence with blockchain technology," according to the article.
Bulletproofs
One recent blockchain innovation is the release of Bulletproofs, aimed at improving data privacy within distributed or shared ledgers. It builds on early versions of our codes, called zero-knowledge range proof and zero-knowledge set membership. Bulletproofs is not only faster than these but it no longer requires a trusted set-up, which is a huge improvement.

In a 'trusted set-up', the creator of the set-up parameters has knowledge of a secret value, which they can use to their advantage. Bulletproofs removes this element, creating a higher degree of trust for all users in the blockchain.

And as with our zero-knowledge codes, Bulletproofs is open source.

"For us, making it open source was partly a way to give back to the ecosystem, and partly an opportunity to build on what we do," says Scott.

"Others can take the code and show us where it can be improved. Open source broadens the audience and can generate usage within the development community, helping to make it better."
Related stories