ING reports its climate alignment score for its shipping portfolio for the first time under the Poseidon Principles
16 December 2020
...

min read
Banks have an important role to play in promoting sustainable development. Within the shipping sector, the approach to sustainability was fragmented among different financial institutions. Driven by leading shipping financiers, in June 2019, the Poseidon Principles became the first sector-specific climate alignment agreement for financial institutions. Today, ING and 14 other signatories deliver on their commitment and publish the Poseidon Principles Annual Disclosure Report 2020 (PDF, 1.9MB).
The Poseidon Principles established a global framework to quantitatively assess and disclose whether financial institutions' lending portfolios are in line with climate goals set by UN maritime agency, the International Maritime Organization (IMO). The IMO's initial greenhouse gas (GHG) strategy prescribes that international shipping must reduce its CO2 emissions compared to 2008, by 40% in 2030 and 70% by 2050, while pursuing efforts towards phasing them out as soon as possible in this century.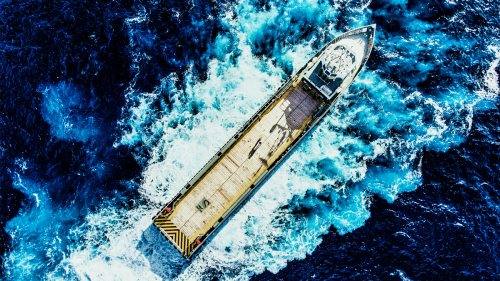 "I am delighted to report our first portfolio result under the Poseidon Principles aligns with the IMO pathway. This reflects our focus on lending to first class owners and financing modern assets. However, this is only the start and I look forward to cooperating with the Poseidon Principles Signatories and clients to ensure that the industry meets the IMO 2030 and 2050 targets," said Stephen Fewster, global head of Shipping Finance and Treasurer of the Poseidon Principles Steering Committee.

During the last 18 months, the global shipping team has been engaging with clients in order to collect CO2 emissions data needed to report our score. It is encouraging to see that our clients welcomed this initiative, demonstrated by the fact that 87% of them shared their CO2 emissions data.

Going forward we will look to assess the carbon footprint of each vessel we finance as part of our overall assessment. This is not to say we won't finance vessels that don't meet the IMO trajectory, but we will use the data to engage in constructive discussions with clients and assist them in taking the required steps in order to make progress towards meeting the IMO targets. This approach fits with our goal of being a long-term, reliable and trusted partner. The Poseidon Principles fit perfectly with our Terra approach, our strategy to steer our portfolio towards the Paris Agreement's well-below two-degree goal. In the recently published second Terra approach progress report (PDF, 11.2MB), we give details on all our nine carbon intense sectors in scope.
Related stories