ING takes next step on climate alignment
19 September 2019
...

min read
ING has completed a first analysis of our lending portfolio in our aim to steer it towards meeting the Paris Agreement's well-below two-degree goal, a strategy we call the Terra approach.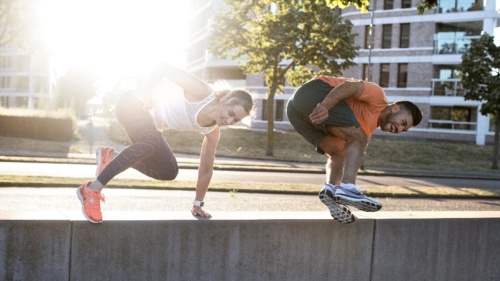 We today published this analysis in the Terra progress report (PDF, 7.4 MB). It presents ING's pathway towards climate alignment in the sectors most responsible for climate change. This is important because it shows which sectors are on track and where work is still in progress. Knowing where we are today is a vital part of being able to chart a course for the low-carbon world we need in the future.

"With this first Terra progress report, we are living up to our promise to transparently deliver results on measuring climate impact, setting targets and steering our portfolio," said ING CEO Ralph Hamers. "I'm really encouraged by the progress we are making and proud of what we have achieved so far."

We're the first bank to publish any type of climate alignment disclosure. The report's Climate Alignment Dashboard shows the carbon intensity of certain sectors in ING's portfolio and whether each is a) outperforming or on track with the relevant climate scenario, b) not on track with the climate scenario but outperforming the market, or c) performing below the market and two-degree pathway identified.

For example, our power generation portfolio is outperforming both the market and the two-degree pathway, and we expect our automotive portfolio to outperform the market in the short term. However, methodologies and standards are not yet finalised for each sector. We still proactively share what we can while working with peers and sectors towards creating viable ways of reporting.

Here's a brief update per sector. The first five have been analysed:
Commercial real estate: on track for climate alignment with our portfolio in the Netherlands. Aim to achieve the Paris Agreement objectives by 2040, 10 years ahead of schedule.
Residential mortgages: not yet on track, but we've set an ambition for net energy positive mortgage portfolio by 2050.
Power generation: outperforming the market and the two-degree pathway.
Automotive: not yet on track, but aiming for the portfolio to outperform the market in the short term.
Cement: on track for climate alignment.



These four are a work in progress:

Shipping: not included in the Paris Agreement, but the industry set an ambition to reduce CO2 emissions by 50% in 2050 (compared to 2008). To support this ambition, ING has joined the Poseidon Principles.
Aviation: also not included in the Paris Agreement, but we're aiming to increase our aircraft finance portfolio to 50% 'outperforming aircraft' in terms of fuel efficiency by 2023 (compared to 33% in 2018).
Fossil fuels: collaborating with think tanks, NGOs and peers on methodology for portfolio alignment with the aim to publish results in 2020.
Steel: working with partners and peers on a sector measurement so we can benchmark our portfolio and steer it towards the two-degree goal with the aim to publish our results in 2020.
Making financing choices
We've started steering by engaging with our clients and making choices in financing. This includes continuing to say no to things like coal-fired power plants while funding projects that advance renewable energy, the circular economy and generally help combat climate change. Innovations will also help, such as the energy robot for commercial real estate.

We aim to create a Climate Alignment Dashboard for individual clients to support our engagement with them.

"We've been on this journey for some time and it feels really good to reach this milestone," said head of Sustainability Léon Wijnands.

"So much effort has gone into this already, as we've not only been working to measure our portfolio but simultaneously talking with peers and governments to set an industry standard. We know it'll take more than one bank to make a difference."

Four banks joined us with the Katowice Commitment in December 2018. There's also now about 20 banks piloting these measurement methodologies with us and our partner the 2˚ Investing Initiative (2˚ii).
What's our Terra approach again?
It's our strategy to steer our lending portfolio towards the Paris Agreement's well-below two-degree goal. We co-created an innovative, accurate way to measure this, first focusing on sectors responsible for most greenhouse gas emissions. Per sector, we use the most appropriate methodology available, acknowledging that there are more ways to Paris and in the end it's the impact that counts.
Related stories